Etihad Airways posts 2012 profit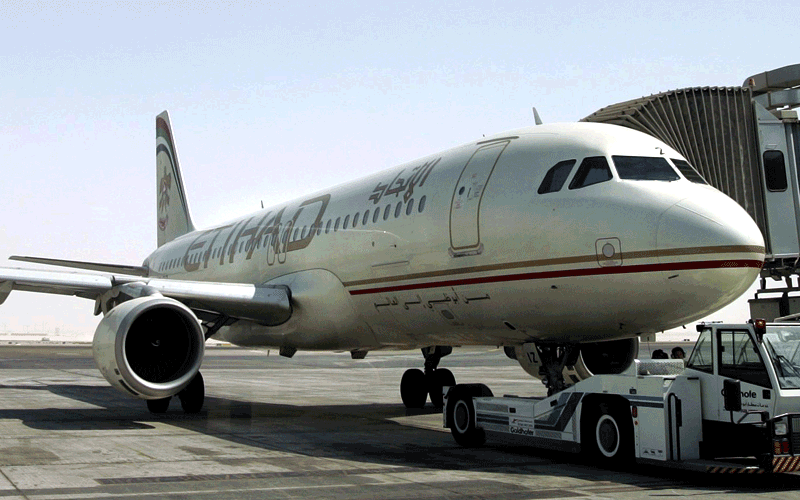 Etihad Airways was profitable again in 2012, President and Chief Executive James Hogan said at the Global Airfinance Conference in Dublin.
The 2012 result follows Etihad Airways' maiden profit in 2011 of $14 million. During his speech to more than 1,000 delegates in the Irish capital, Hogan added that more details of the airline's financial results would be released next month.
The 15th Annual Global Airfinance Conference includes delegates from the world's largest airlines, leasing companies, commercial banks, export credit agencies, private equity firms, investment banks, manufacturers, law firms and other aircraft financing organisations.
Hogan also explained to conference delegates how Etihad Airways' focus on cost control and the creation of value and scale had helped drive its impressive expansion.
He spoke of the airline's strong financial portfolio with more than $6.5 billion in funding from more than 50 financial institutions across the world, and he gave details of how major financial market risks are managed. These include fuel, foreign currencies, interest rates and emissions.
Etihad Airways funding is derived from more than 50 lenders and lessors from local, regional and global sources. Hogan said there would be a continued focus on diverse sources, focus on residual value risk, as well as the importance of key relationships with financial institutions.
Hogan said: "Etihad Airways has achieved double-digit passenger and revenue growth in recent years and established world-class product and service. This could not have been achieved without the airline earning the confidence of the leading global financial institutions. We are set to post our second successive profit which is rare in the current uncertain economic climate and illustrates the impact and success that the Etihad Airways' unique business model has made."
Hogan added that Etihad Airways has identified a new route to global expansion, allowing it to accelerate even further its development as an airline and as a business.
This includes organic fleet and network growth, wide-ranging codeshares, and strategic equity partnerships. These all come together to create a virtuous circle of growth opportunities for the airline and its partners.
Etihad Airways carried more than 215,000 passengers between Abu Dhabi and Dublin in 2012, with the route once again in the airline's top 10 most popular.
Follow Emirates 24|7 on Google News.