Etihad begins flights to Kolkata in India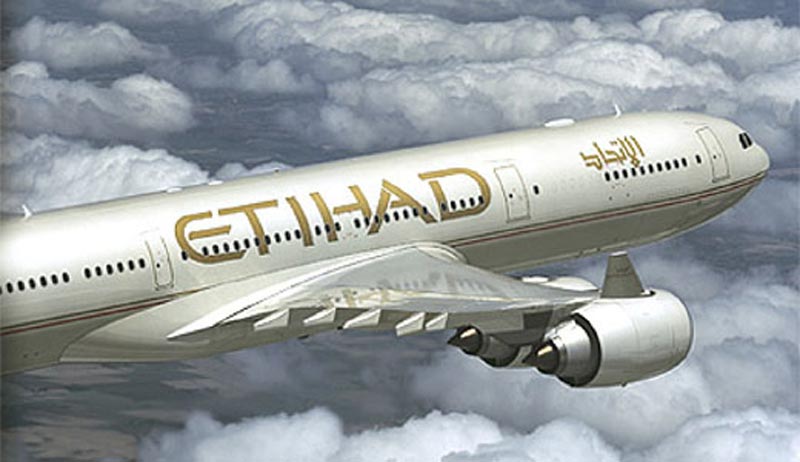 Etihad Airways on Sunday launched daily flights between Abu Dhabi and Kolkata (Calcutta), the airline's 11th destination in India on its own, and its 15th destination in combination with network partner Jet Airways.

Flight EY256 departed Etihad Airways' hub at 11:10 and is scheduled to land at Netaji Subhash Chandra Bose Airport in the West Bengal capital at 17:20 this afternoon (all local times). The return flight EY255 will depart Kolkata at 18:20 this evening and arrive in Abu Dhabi at 22:30.

"We're delighted to add Kolkata, an economic powerhouse and Etihad Airways' first destination in North Eastern India, to our flight network," said Peter Baumgartner, Etihad Airways' Chief Commercial Officer.

"This new service will support the growing demand from air travellers who are keen to fly between West Bengal and the Middle East, Europe and North America via our Abu Dhabi home base."

Kolkata is the main commercial and financial hub of East and North-East India with a metropolitan population of approximately 14.1 million people. The city is home to the Kolkata Stock Exchange and has recently experienced a major economic rejuvenation driven by the expanding IT sector.

"We are pleased to welcome Etihad Airways to our city. This will boost the aviation sector and strengthen Kolkata's cultural and business connections," said Dr. BP Sharma, Airport Director of Airports Authority of India.

"The service will help to connect passengers from Kolkata to destinations across the Middle East and the rest of the world."

Etihad Airways' lead-in fares for a return flight from Abu Dhabi to Kolkata (including all taxes and surcharges) start from Dh1,315 for Economy Class and Dh3,150 for Business Class.

Etihad Airways operates a two cabin A320 aircraft between Abu Dhabi and Kolkata which is configured to carry 136 passengers, with 16 in Business Class and 120 in Economy Class.

The service to and from Kolkata conveniently connects with a number of Etihad Airways' key North American destinations, including San Francisco, New York, Chicago, and Toronto, often providing the fastest journey times in the market.

Passengers flying on all Etihad Airways flights from India to the US are processed through the US pre-clearance facility at Abu Dhabi Airport, which means they pass through all US immigration and customs checks in Abu Dhabi and arrive in the US as domestic passengers.



Follow Emirates 24|7 on Google News.