Etihad, Jet to announce deal Friday, reports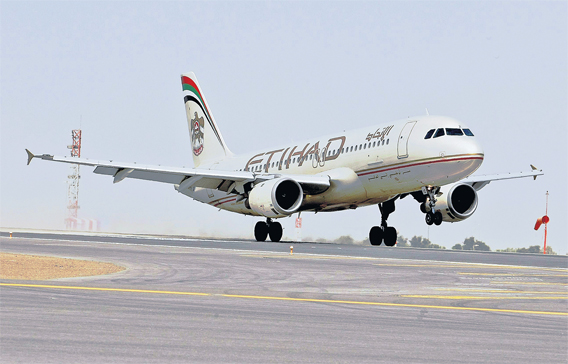 One of the most speculated aviation deals in the Gulf region could be announced as early as Friday, according to a Reuters India media report.
The Abu Dhabi-based Etihad Airways, which is currently involved in talks with Jet Airways to buy a stake in the Indian carrier, may announce details by the end of this week.
Talks between the two aviation juggernauts was confirmed by Jet to Reuters in a statement earlier, with a spokesperson adding: "Various structures are being explored by the legal and commercial teams and care being taken to ensure that all the Indian regulatory requirements are fully complied with."
India's CNBC TV18 also reported that Etihad could pay up to $330 million for a 24 per cent stake in Jet, which is India's second-biggest carrier, citing a senior government source earlier this month.
Emirates 24|7 is awaiting a response from both Etihad and Jet.
Currently, the two carriers have a code-sharing agreement, with a tie-up possibly resulting in more frequency of flights, connections and more competitive airfares.
In September 2012, the Indian government opened doors to welcome in foreign carriers to purchase stakes up to 49 per cent with their local airlines.
This came as the country's national airline, Air India and private carrier, Kingfisher Airlines, were laden with debt.
Follow Emirates 24|7 on Google News.