Etihad launches flights to Brazil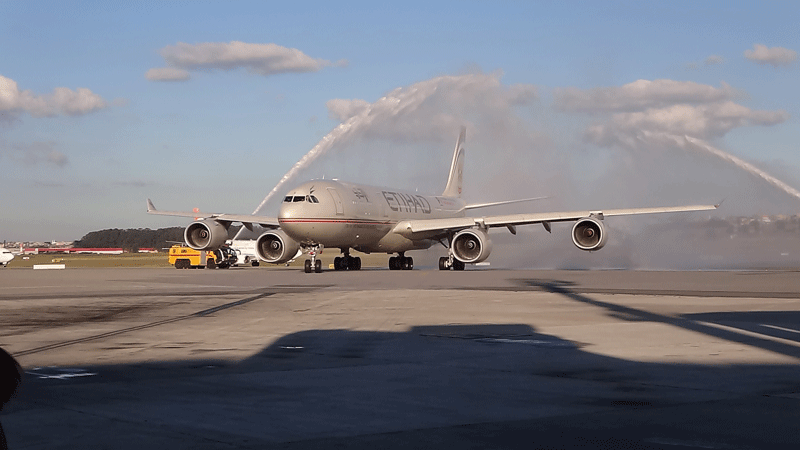 Etihad Airways has launched non-stop flights between Abu Dhabi and Sao Paulo, Brazil, the airline's first destination in South America.

The first flight touched down at Guarulhos International Airport on Saturday at 4:35pm local Sao Paulo time, operated by an Airbus A340-500 aircraft.

The new Brazil service marks Etihad Airways' entry into its sixth continent and an important move in increasing its presence across BRIC* high growth nations. Brazil has the world's sixth largest economy – larger than that of the UK – and it is the largest country in South America with the biggest population, almost 200 million.

The new flights mark the airline's commercial entry into Brazil, though the company has long-standing ties to the country.

Etihad Airways' first ever commercial flight (to Beirut) ten years ago used a wet-leased aircraft, operated by a Brazilian crew.

Several of those first cabin crew and pilots are still working with the Abu Dhabi-based airline.

Etihad Airways operates an Airbus A340-500 aircraft to Sao Paulo, seating a total of 240 passengers across three cabins – 12 in Diamond First, 28 Pearl Business and 200 Coral Economy class seats.

* The BRIC group is made up of Brazil, Russia, India and China.

Follow Emirates 24|7 on Google News.