Etisalat bids for Maroc Telecom stake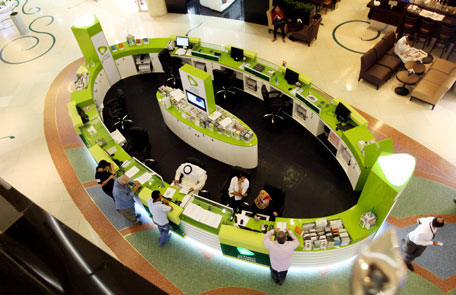 Emirates Telecommunications Corporation (Etisalat) today submitted a preliminary expression of interest to acquire Vivendi's 53 per cent shareholding in Itissalat Al-Maghrib (Maroc Telecom).
Maroc Telecom, a publicly listed company on both the Casablanca and Euronext (Paris) Stock Exchanges, is Morocco's leading integrated telecom operator with international operations in four West African countries.
Etisalat's interest in Maroc Telecom is consistent with its stated strategy of selective expansion in core Mena markets and would complement its existing operations in Sub-Saharan Africa.
Etisalat is among others which expressed interest in the Vivendi's stake.
Further proceeding with the transaction is subject to a number of conditions including completion of satisfactory due diligence, fulfillment of certain requirements and conditions precedent necessary to close the transaction.
Follow Emirates 24|7 on Google News.