Etisalat in talks over royalty fees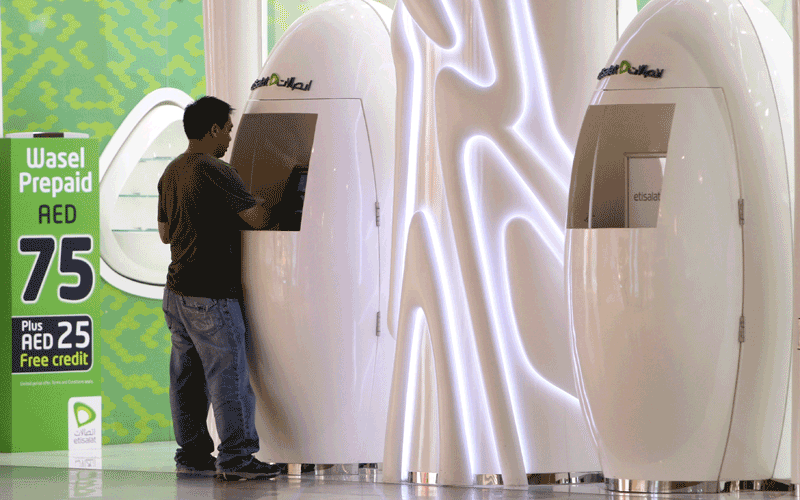 UAE telecoms operator etisalat, whose rival saw its government royalty fees slashed dramatically this week, said equal fees would be positive for the sector.
Abu Dhabi-based etisalat, the Gulf's largest telecoms firm by market value, pays 50 per cent of its annual net profits to the federal government.
This week, du announced that its royalty rate had been set at 15 per cent. The news sent du shares soaring amid expectations for a doubling in 2010 profits as a result.
"We are aware that the government is studying the royalty fees in coordination with an international advisor and the operators on the mechanism for dealing with royalty fees in the future," etisalat Chairman Mohammed Omran said in a statement.
Omran said the operator had "no clarity" on du's news of the 15 per cent royalty rate but added: "If this percentage applied to both companies it will reflect positively on the sector.
Given that equal percentages are applied to all operators in most of the countries adapting the royalty fees system."
Etisalat was in negotiations with the government on the fees, he said.
The telecoms operator, which is in the midst of a $12 billion bid for a stake in Kuwait's Zain, last year requested a reduction in its royalty fee. The federal government is a majority shareholder in both etisalat and du.
Etisalat sees India dropping case in licence row

Etisalat's Indian joint venture has responded to a request by India's government to show why it should keep its licence, after a telecoms scandal, and expects no further action taken against it, the UAE firm said on Wednesday.
Etisalat DB, a joint venture of India's DB Group and Etisalat, has been caught up in the corruption probe into whether mobile phone licences and radio spectrum were sold at below-market prices in return for kickbacks.
Last November, India's telecoms ministry sent notices to five firms that were given 85 telecoms licences in 2008, asking why their licences should not be cancelled after a government auditor found they were not eligible for them.
"Etisalat DB has provided a complete response to their concerns and expects the Department of Telecommunications to withdraw the notices and refrain from taking any further action against Etisalat DB," the company said in an emailed statement.
Last week, the vice-chairman of Etisalat DB was arrested over allegations that two Indian firms got favourable treatment when 2G spectrum licences were awarded.
Etisalat, which owns an approximately 45 percent stake in the venture, has maintained that it bought the stake in the firm, then called Swan, after the licence had been applied for and granted.
Etisalat upbeat on Zain deal success

UAE telecoms operator Etisalat, which is looking to buy a controlling stake in Kuwait's Zain, sees at least a 60 percent chance of sealing the deal once the due diligence has been completed.
"I am more optimistic now than ever before," Jamal al Jarwan told Reuters on Wednesday on the sidelines of the Mobile World Congress in Barcelona.
Jarwan, who heads Etisalat's international investments, would only take a controlling stake in Zain not a majority holding.
"We are in very advanced talks with Zain, the due diligence report will be completed by end March," Jarwan said.
"I would be suprised if we found any major snags but we are still awaiting the final report," he said, adding that financing was fully underwritten and would not be a hurdle for the transaction.
Jarwan also said he wanted to see Etisalat ranked among the world's top ten operators. It is currently about number 17 or 18, he said.
To achieve that goal, he said, Etisalat would look at further opportunities after Zain including Syria.
Follow Emirates 24|7 on Google News.