Etisalat's Zain bid pushes M&A activity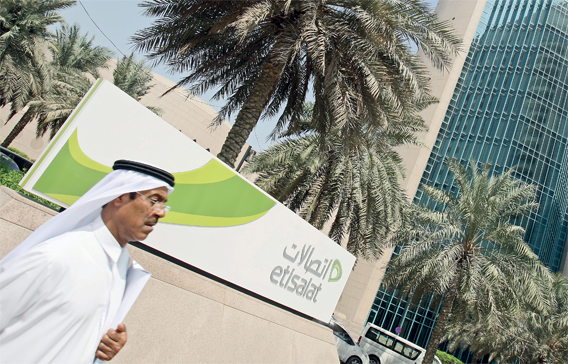 The Middle East was a hive of merger and acquisition activity in 2010 with more than 500 deals announced in the region, the most on record, according to Thomson Reuters 2010 Middle East Investment Banking Analysis.
In 2010, Middle Eastern M&A, based on target nation, reached $31 billion, more than double the activity seen during 2009. Telecommunications was the most targeted industry in the Middle East with $13.2billion, while Kuwait was the most active Middle Eastern country accounting for 46 per cent of annual activity.
Investment Bank Morgan Stanley topped the Any Middle Eastern Involvement M&A ranking with $29.3 billion, followed by UBS with $28.4 billion.
Goldman Sachs took top spot in the Middle Eastern target M&A ranking with $15.4 billion in advisory assignments. The top targeted deal involved etisalat's planned acquisition of 46 per cent of Zain Group for $13 billion.
Investment banking fees slightly increased on 2009 levels by $2.5million to $567.2 million.
Almost half of the fees were generated by M&A activity. Fees from debt capital market activity reached $137.1 million during 2010, while syndicated loans accounted for 13 per cent of the total IB fees for 2010.
DCM issuance was down seven per cent on 2009 to $37.1 billion, with 60 per cent of the annual activity being investment grade corporate debt. Agency, sovereign and supranational debt capital markets activity accounted for 35 per cent of the activity with $12.9billion.
In 2010, financial, energy & power and telecommunications were the most active sectors for issuing debt in 2010. HSBC issued the most bonds in 2010 with 21, while Qatari Diar Finance issued the top Middle Eastern bond worth $3.5 billion.
Syndicated loan activity for Middle Eastern borrowers reached $30.3 billion during full year 2010, a 90 per cent increase from full year 2009 when activity totalled $15.9 billion. The most active industries for Middle Eastern Loan issuance were energy and power and financials. HSBC, BNP Paribas and JP Morgan top the full year ranking for syndicated lending in the Middle East.
All three firms served as bookrunner on the largest syndicated loan in the Middle East this year, a $4 billion financing package for Saudi Arabian energy concern, Aramco.
Russell Hawort, Managing Director of Thomson Reuters Middle East & Africa, said: "Last year, the investment banking sector in the Middle East regained some of the strength that was lost during the global downturn of the previous year. We would expect to see the momentum regained in the Middle East in 2010 to continue into 2011."
The review covers the region's M&A, debt and equity capital markets. The review includes rankings of banks and advisors operating in the Middle East based on deal activity and fees and provides and independent assessment of the market.

Follow Emirates 24|7 on Google News.