Fired worker sues Yahoo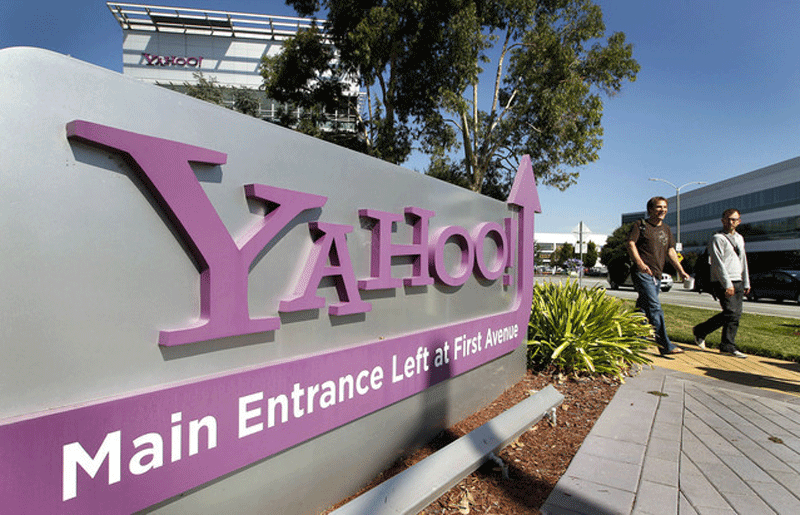 Marissa Mayer, CEO of embattled Internet pioneer Yahoo Inc., will announce cost-cutting plans including slashing 15 per cent of its workforce, or roughly 1,600 jobs, when the company releases its quarterly earnings report on Tuesday, according to a report in The Wall Street Journal.
It did not specify which business units might be closed.
In addition, a former Yahoo Inc. employee filed a lawsuit against the company yesterday, alleging that the firm used unlawful performance reviews to terminate workers without proper warning.
Gregory Anderson, the firm's former editorial director who worked on Yahoo auto and travel content, filed the case in the US District Court in San Jose, California.
He alleged that the company's employee rating system was flawed since it necessarily required that a certain percentage of staff be designated as low performers. This, he said in his complaint, violated employment laws as it led to political manipulations and prompted unhealthy competition, which in turn led to bribery attempts.
"The process was opaque and the employees did not know who was making the final decisions, what numbers were being assigned by whom along the way, or why those numbers were being changed," the filing said.
Spin-off or sale?
In today's results announcement, investors will be now keen to see if Mayer will push ahead with a proposed spin-off or entertain calls for a complete sale.
The spin-off of its main business, which includes its search engine and digital advertising units, was flagged by Mayer in December after Yahoo abandoned efforts to sell its stake in Alibaba Group Holding, but the company has provided few details.
On Monday, the Wall Street Journal reported Yahoo planned layoffs of about 15 per cent of its 11,000-strong workforce and would close unspecified units. A Yahoo spokesperson declined to comment on the report, citing the quiet period ahead of earnings.
Investors are also expected to zero in on any comments from Mayer on her plans to increase the company's advertising sales and improve its efforts on mobile platforms, where more users are spending their online time.
Activist investors have pressed Yahoo to sell its core business rather than spin it off, even though a sale would likely incur more taxes.
Last month, activist investor Starboard Value LP sent a letter to Yahoo taking aim at Mayer and her leadership team and raising the prospect of a proxy battle. The letter implied Mayer and other executives needed to leave, without naming her.
It is unclear whether the plan Mayer is expected to announce would satisfy their demands, but cutting costs could make Yahoo more attractive to buyers.
Shrinking workforce – and share prices
Yahoo had about 11,000 employees as of June 30, according to its website, down from a December 31, 2014 total of about 12,500 full-time employees and what it called fixed term contractors.
Last week Yahoo confirmed plans to close its offices in Argentina and Mexico. The company declined to specify how many jobs were affected, but said the offices were small and "sales-focused."
Yahoo has struggled to expand its Internet business, which includes selling search and display ads on its news and sports sites and email service, in the face of competition from Alphabet Inc.'s Google unit and Facebook Inc.
Mayer's turnaround efforts have had little tangible effect so far.
Yahoo's revenue has fallen slightly since she took the helm in mid-2012, and its share of US Web searches is essentially flat with three years ago, gaining no ground on market leader Google.
Yahoo's shares fell 1.2 per cent to $29.14 in afternoon trading on Monday. As of Friday's close, the stock had lost about a third of its value over the year.
Follow Emirates 24|7 on Google News.