Firex to set up plant in Qatar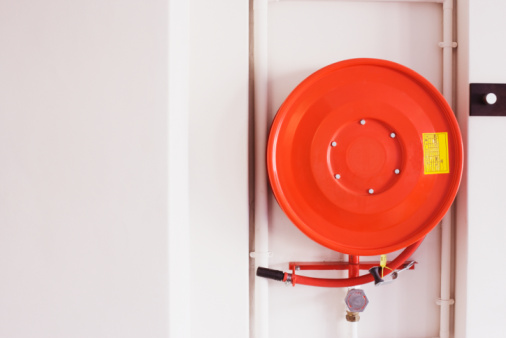 Emirates Fire Fighting Equipment Factory LLC (FIREX), the Sharjah-based manufacturers of fire and safety products, will set up a state-of-the-art factory in Doha, Qatar, as part of its international expansion programmes.
Speaking to Emirates 24|7, Dr Hani Khalaf, Marketing and Sales Director, Firex disclosed that the company is bullish about the Qatar market as Firex will be setting up the first such plant in Doha.
Firex is a leading manufacturer of different types of fire extinguishers, firefighting equipment like hoses and pumps, fire trucks, fire suppression systems, sprinklers, fire alarm systems, foam products and a number of fire and safety products and accessories.
Dr Hani said: "We are starting a new joint venture project in Qatar with a local partner there to produce the entire range of Firex products. We hope the project will be ready within eight to twelve months as our plan is to be in Qatar much before the 2022 Soccer World Cup. We currently have a distribution network in Qatar, but our plan is to locally produce everything there."
Dr Hani did not disclose the investment or the other details of the new project, but said: "We have our major plant in Jebel Ali and in other emirates. Qatar is a major market and currently there are no local manufacturers of firefighting equipment there. We want to be the first manufacturing company there making firefighting equipment," he said.
Qatar is the smallest nation, and the first in the Arab world, ever chosen to host the World Cup Soccer championships. As there will be many new projects in Qatar, the demand for fire safety equipment is also poised to grow.
Firex is the Gulf region's first and largest factory manufacturing firefighting equipments, fire extinguishers and fire alarm systems. It has been the market leader for the region for two decades.
Claiming that the economic crisis has not affected the company much, he said: "Our contracts with the clients are for three years and the civil defence authorities are getting tough on companies not following fire safety standards. They have introduced tougher rules to control fire and implementation of these rules will translate into improved sales for Firex."
The company received a major boost from a contract from Denmark to supply 63,000 pieces of fire extinguishers to the United Nations military forces stationed in Iraq, Lebanon, and other countries.
"It is a contract worth $25 milliion for three years to supply fire extinguishers, springlers and fire alarm systems. It is a super hit deal for Firex," Dr Hani said. The company got the big order through an international bidding process.
"We have signed three years contracts with many companies before the crisis and we have enough business for the next three years. During the last three months, we have signed a few contracts in Abu Dhabi," he said.
Firex has a wide product range including fire trucks, multipurpose fire trailers, fire extinguishers, fire cabins and hoses, alarm systems, fire cables, fire pump sets, fire doors, foam systems and equipment sprinklers, emergency lighting and central battery systems and other fire safety equipment.
Established in Sharjah in 1998, the company has built up a range of firefighting products. It is one of the world's largest firefighting equipment makers.
As fire hazard is more in the Gulf region due to the hot and humid climate, the demand for firefighting equipment and accessories is always good, he added.

Follow Emirates 24|7 on Google News.