flydubai adds five new cities to its Iranian network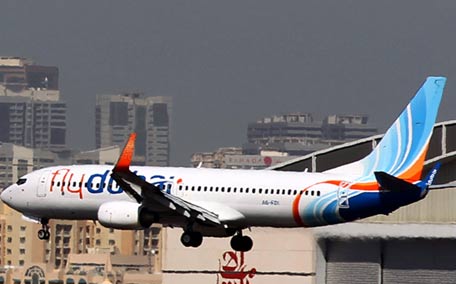 Dubai-based flydubai today announced the launch of flights to Ahwaz, Hamadan, Isfahan, Shiraz and Tabriz in Iran. The announcement will see flydubai's Iranian network grow to seven points, adding to the launch of flights to Tehran and Mashhad in 2014.
Flights to Shiraz, Isfahan and Ahwaz will commence on 8, 11 and 14 of March respectively. Hamadan and Tabriz will join the flydubai network on 16 March.
Commenting on the announcement, Ghaith Al Ghaith, Chief Executive Officer of flydubai, said, "We look forward to starting flights to these new destinations in the Islamic Republic of Iran. Six months ago, Tehran and Mashhad joined the flydubai network, and we have seen strong demand from travellers between these two cities and Dubai. The addition of flights to the five points increases our frequency to the Republic to 23 flights weekly, allowing more people to travel conveniently between UAE and Iran."
flydubai's Business Class will be available to the five new destinations, offering passengers a more comfortable and personalised travel experience.
"We look forward to showcasing our product offering to passengers travelling to the seven Iranian cities. We are confident that passengers will enjoy our Business Class, award-winning In-Flight Entertainment and the ability to connect to our growing network or beyond, through the Dubai hub," said Jeyhun Efendi, Senior Vice President Commercial (UAE, Middle East, Europe, and CIS), flydubai.
Last year, flydubai launched 23 new destinations. The airline now operates more than 1,400 weekly flights to an expanding network of 94 destinations within a six-hour flying radius from Dubai. 57 points on the flydubai network were previously underserved with few or no direct flights from Dubai.
Follow Emirates 24|7 on Google News.