Flydubai celebrates sukuk listing on Nasdaq Dubai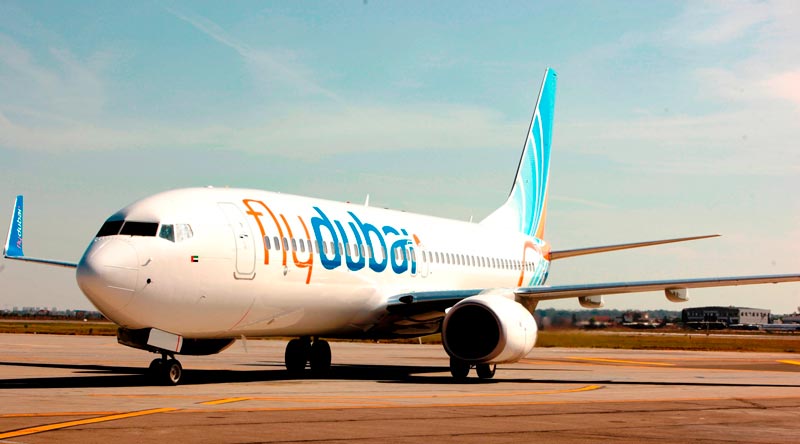 Ghaith Al Ghaith, Chief Executive Officer of flydubai, on Wednesday rang the market-opening bell to celebrate the listing by the airline of a $500 million (Dh1.84 billion) inaugural sukuk on Nasdaq Dubai.

It was the 18th sukuk to have been listed on Nasdaq Dubai since the beginning of 2014, supporting Dubai's rapid expansion as the global capital of the Islamic economy. The Emirate is one of the three largest venues in the world for sukuk listings, with current nominal value on its two exchanges totaling $24.05 billion.

The bell-ringing ceremony took place in the presence of Essa Kazim, Secretary General of Dubai Islamic Economy Development Centre (DIEDC) and Chairman of Dubai Financial Market (DFM), as well as other executives of DIEDC and senior representatives of Nasdaq Dubai, DFM and flydubai.

Essa Kazim, Secretary-General of DIEDC and Chairman of DFM, said, "The issuance and listing of flydubai's sukuk demonstrates the important role being played by the Islamic capital markets in supporting Dubai's growth as a global aviation centre. The expansion of the sukuk sector is a key element in the initiative of His Highness Sheikh Mohammed bin Rashid Al Maktoum, Vice-President and Prime Minister of the UAE and Ruler of Dubai, to position Dubai as the global capital of the Islamic economy, under the direction of Sheikh Hamdan bin Mohammed bin Rashid Al Maktoum, Crown Prince of Dubai."

Ghaith Al Ghaith, Chief Executive Officer of flydubai, said, "In 2009, flydubai set out to build a world-class, affordable airline that provided passengers a higher level of service and facilitated increased travel to and from the UAE for business, tourism and trade. Given that five years on we now operate 1,400 flights per week to 89 destinations our financing needs have evolved and this sukuk enables us to further build upon our achievements. Nasdaq Dubai, with its first class regulatory framework, has provided us with greater exposure to global fixed income investors and significantly contributed to the success of our issuance."

Abdul Wahed Al Fahim, Chairman of Nasdaq Dubai, said, "We look forward to welcoming many more regional and international Sukuk issuers that are active in a variety of sectors, as our market continues to expand. We will continue to enhance the infrastructure that we provide them in services including trading, custody and transfer."

Hamed Ali, Chief Executive of Nasdaq Dubai, said: "The exchange will provide flydubai and the investors in its sukuk with the responsive environment they expect on a first-class listing platform. Nasdaq Dubai is in contact with a substantial number of potential issuers inside and outside the region who wish to list Sukuk in 2015 and beyond to meet their capital-raising needs."





Follow Emirates 24|7 on Google News.