Jumeirah to almost double hotel portfolio by 2018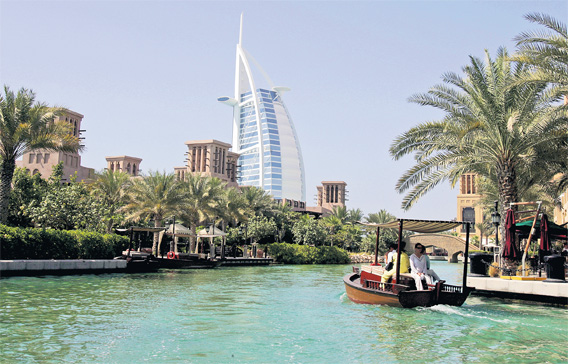 Jumeirah Group, the Dubai-based hotels operator, plans to almost double its hotel portfolio to 42 by 2018, its president said, shrugging off geopolitical tensions such as the Ukraine crisis and economic risks in the euro zone and China.

The group's hotels in Dubai, which account for most of its revenue, are operating at 80 percent or higher occupancy, which is "very satisfactory", president and chief executive Gerald Lawless said in an interview on Tuesday.

Jumeirah, part of Dubai Holding, the investment vehicle of the emirate's ruler, currently has 22 hotels in its portfolio - including those it manages rather than owns - in markets such as the United Arab Emirates, Kuwait, China, Britain and Italy, according to its website.

It plans to open another one or two hotels in 2015, Lawless said, declining to name the locations, and 20 in total by 2018. It is in the process of opening a hotel in St. Petersburg and is seeking opportunities to open one in Moscow.

Russia's economy is widely forecast to shrink this year because of the slide in oil prices and Western sanctions against Russia over the Ukraine crisis. Russians have accounted for a large chunk of tourist flows to Dubai in recent years.

But Lawless said his company hadn't seen a significant change in Russian visitor numbers, mainly because its guests were wealthier Russians who were less affected by the decline in the rouble and economic problems.

Also, Jumeirah has not been seriously affected by economic troubles in the euro zone, with healthy numbers of tourists still arriving from several European countries, he said.



Follow Emirates 24|7 on Google News.