Khaleeji Express is on the rails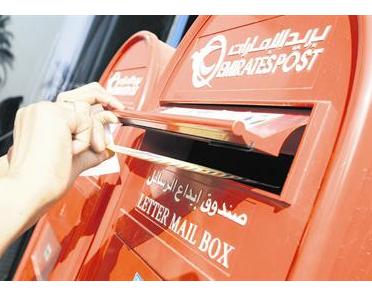 Work is continuing to set up the Khaleeji Express, the new postal services for GCC countries, Emirates Post CEO told Emirates 24/7.
"The project for express mail (Khaleeji Express) for GCC region is ongoing, but the proposed pan-GCC mail transportation company has been shelved," said Abdullah Al Ashram. He did not give a timeframe as to when the new service will become operational.
Khaleeji Express will replace the Express Mail Service in GCC countries.
According to Al Ashram, the company is currently emerging out of a restructuring process driven by Emirates Post Holding Group.
"We work with different consultants to achieve our goals on an ongoing basis and we do contribute substantially to the profits of our holding company."
Currently, the number of post offices has crossed 120 and many more likely to be opened in the course of the year.
Asked if Emirates Post was assisting any GCC country for setting up their integrated IT systems, Al Ashram said: "We continue to share our postal expertise with many postal organisations across the region, such as Bahrain Post, with whom we have signed a License Agreement to give authorisation for using Point of Sale (PoS) System at their counters and back-offices, along with a yearly agreement for the supply, maintenance and technical support for the system's applications."
He added that regional posts had approached them for sharing or exchanging expertise since they were the first to develop a localized POS system for postal operations.
Asked about the funds being earmarked for opening or renovating of postal centres, Al Ashram said: "We allocate funds for new projects and renovations on annual basis. This year too we have allocated sufficient funds for expansion, as new areas keep coming up all over the UAE. We keep analysing the market to find out the need for new post offices."
Follow Emirates 24|7 on Google News.