Lals Group to open 50 Daiso stores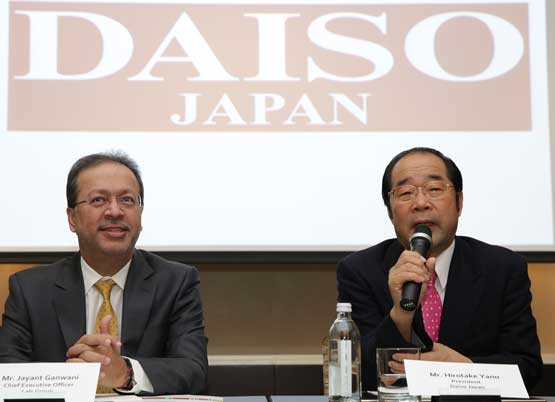 Lals Group, which owns franchise of the Japanese retailer Daiso in the Gulf, expects to open another 50 stores in the GCC over the next three years.
Jayant Ganwani, Vice Chairman and CEO of Lals Group, said if everything goes as planned 50 new stores will be opened in the Gulf region by the end of 2016.
Ganwani was speaking at the press conference to announce opening of the Daiso's latest store in Dubai Mall.
Spread over 7700 square feet, it's Daiso's 10th store in Dubai and 20th the UAE. In the region, it currently operates 35 stores.
"These 50 new stores will be opened across the Gulf region. There is strong potential in Saudi Arabia and the UAE as both the retail markets are not yet saturated. These new stores can be 500 sq ft to 5,000 sq ft; our objective is location and customer target and these stores can be in places like shopping malls, street corners or any avenues. We have been preserving for two years to get location in Dubai Mall and we're happy that we got a convenient location on the lower ground level," Ganwani added.
Daiso turnover, according to Ganwani, is witnessing "10 to 15 per cent growth rate and we're on target for the double digit growth sales target for coming years. Daiso produces 800 to 1,000 new products every year and 300-400 of these products are relevant for these markets."
Ganwani said the group is currently planning to open an additional store in Abu Dhabi and Sharjah in 2013.
Follow Emirates 24|7 on Google News.