Mashreq profit rises 2% to Dh820m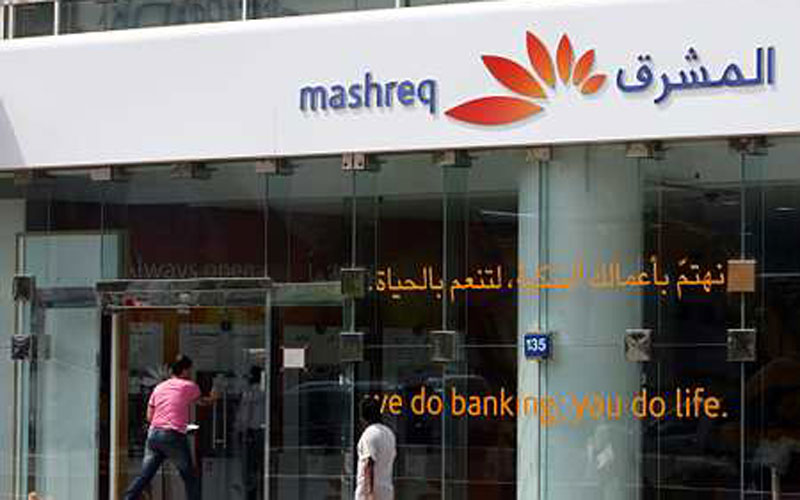 Dubai-based Mashreq bank net profit rose marginally two per cent to Dh820 million last year compared to Dh803 million in the previous year.
Mashreq's total assets witnessed a moderate decline of 6.6 per cent, reaching Dh79.2 billion compared to Dh84.8 billion at the end of 2010, due to the bank's balance sheet management strategy.
In addition to specific provisions, Mashreq maintains a healthy general provision (collective impairment allowance) which at year end stood at 2 per cent of net loans and advances.
As a result of proactive risk management, loans and advances reported Dh37.7 billion, a decrease of 8.5 per cent from Dh41.2 billion at the end of 2010.
Abdul-Aziz Al Ghurair, Chief Executive Officer of Mashreq, said: "The 2011 annual financial results reflect our policy of balancing prudence with profitability. Although 2011 was a challenging year for the Region, we continue to maintain high levels of capitalisation and liquidity and remain fully committed to the markets across the GCC."
Given the elevated level of liquidity, Mashreq could afford to rationalize its liability structure by shedding some high-cost deposits, leading to an 11.4 per cent reduction from December 2010 to Dh45.4 billion.
The total income for 2011 of Dh3.9 billion represents an 11.7 per cent drop relative to 2010; Net interest income and income from Islamic products net of distribution to depositors for the year 2011 reported at Dh1.9 billion was down 15.1 per cent while Net fee, commission and other income at Dh1.9 billion was down 8.0 per cent. However the ratio of Net fee, commission and other income to operating income stood close to 50 per cent, which is one of the best in its class.
General and Administrative expenses for the full year 2011 remained stable at Dh1.8 billion, showing a slight increase of 1.7 per cent.
Mashreq provisions for loans and advances continued its downward path in 2011, decreasing by 32 per cent to Dh1.2 billion from Dh1.8 billion in 2010, while the efficiency ratio increased modestly to reach 46.3 per cent.
The bank continued to maintain a very healthy capital adequacy ratio which stood at 22.6 per cent as of December 2011, while the Tier 1 ratio went up to 16.2 per cent for the same period.
In 2011, the bank successfully closed two syndicated term loans for Sri Lanka's largest bank, Bank of Ceylon (BOC) for $175 million and $140 million facilities. Moreover, Mashreq effectively led $403 million syndicated facility for the engineering, construction and procurement works of the Borouge 3 expansion project, which was awarded to the Tecnimont SpA - Samsung Engineering joint venture.
The bank's fourth-quarter profit slumped 59 per cent to Dh64 million from Dh156 million a year earlier, Bloomberg said.
Follow Emirates 24|7 on Google News.