Mideast airlines' expansion slows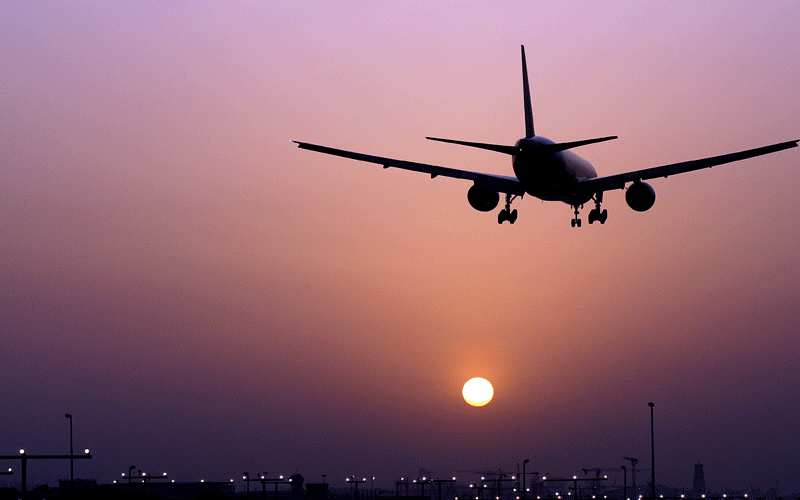 Middle Eastern carriers' traffic growth and expansion slowed down last year hurt by cut-throat competition on the regional routes, according to the International Air Transport Association (Iata) figures released on Wednesday.
Middle Eastern carriers' traffic rose 8.9 per cent for the year, against a 9.7 per cent climb in capacity, putting pressure on load factors, which at 75.4 per cent, was the lowest except for Africa.
However, December ended on a more positive note, with traffic up 11.7 per cent against an 11 per cent rise in capacity and a load factor of 77.1 per cent. Airlines in this region have slowed the pace at which they have expanded but price competitive products and geographically well-positioned hubs are enabling Middle East carriers to continue to improve their share of long-haul markets, the global body said.
Globally, Iata reported that full year 2011 passenger demand rose 5.9 per cent compared to 2010, in line with long-term growth trends.
In contrast, cargo markets contracted by 0.7 per cent for the year; but recorded positive demand growth in December of 0.2 per cent. Growth in demand lagged capacity increases at 6.3 per cent (passenger) and 4.1 per cent (cargo) putting downward pressure on load factors. The average passenger load factor for 2011 was 78.1 per cent, down from 78.3 per cent in 2010, while the freight load factor was just 45.9 per cent, down from 48.1 per cent in 2010.
"Given the weak conditions in Western economies the passenger market held up well in 2011. But overall 2011 was a year of contrasts. Healthy passenger growth, primarily in the first half of the year, was offset by a declining cargo market. Optimism in China contrasted with gloom in Europe. Ironically, the weak euro supported business travel demand. But Europe's primarily tax and restrict approach to aviation policy left the continent's carriers with the weakest profitability among the industry's major regions.
Cautious improving business confidence is good news. But 2012 is still going to be a tough year," said Tony Tyler, Iata's Director General and CEO.
Passenger demand for December rose 5.4 per cent compared to the same month in 2010. But the trend since mid-year has clearly slowed, as travel markets react with a lag to the declines in confidence that weakened cargo in the second half of 2011. Comparisons with December 2010 are also distorted as severe winter weather in Europe and North America as well as strikes in Europe suppressed demand. December 2011 passenger demand was up just 0.7 per cent over November while the load factor declined 0.2 percentage points. Freight capacity climbed 4.4 per cent in December compared to December 2010. The freight load factor was just 46.1 per cent for the month.
"Improving business confidence and encouraging news from the US economy are heartening developments. But it is far too early to start predicting a soft landing for 2012. The euro zone crisis is far from over. Failure to achieve a durable solution will have dire consequences for economies around the world. And it would most certainly tip the airline industry into the red," said Tyler.
Follow Emirates 24|7 on Google News.