NBAD reports record Q4 and full year results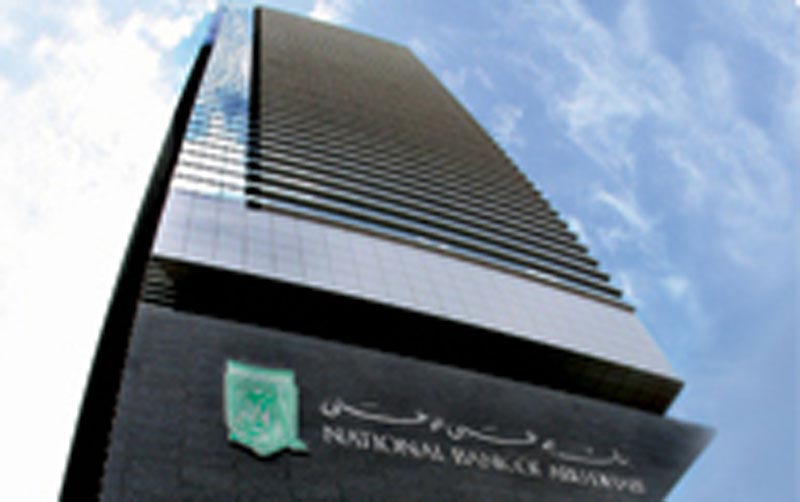 The National Bank of Abu Dhab (NBAD) has reported net profits of Dh1.372 billion in Q4, 2014, marginally higher and up 28 per cent year-over-year.

For the full-year ended 31st December 2014, net profits were Dh5.579 billion, up 18 per cent for the year. This represents diluted EPS of Dh1.12 for FY 2014 versus Dh0.95 for FY 2013.

Year-over-year growth was driven primarily by strong fee income growth across all lines of business, solid loan growth, increases in deposits and CASA as a per cent of deposits, and solid gains in the investment portfolio.

The bank's strong profit growth led to solid returns on shareholder funds, RoSF, of 16.8 per cent in FY'14, an increase from 15.6 per cent in FY'13.

Nasser Alsowaidi, chairman of NBAD said, "In the fourth quarter and full-year 2014, NBAD once again delivered strong revenue and earnings growth whilst maintaining a solid balance sheet and strong capital position. The bank now ranks 25th, up from 35th, among the 'World's 50 Safest Banks' as ranked by 'Global Finance' magazine.

"The bank's overall performance in 2014 was very good, and I believe the bank is well positioned for even more success in 2015 and beyond," said Alsowaidi.

Alex Thursby, Group Chief Executive, said, "I am pleased with our fourth quarter and full-year 2014 results, which provide further evidence that our long-term strategy continues to gain traction. In 2014, we generated solid, underlying profitable growth across our businesses, and we are confident that this momentum will continue to accelerate as we look forward to 2015. At the same time, we have invested substantially in building a world-class team, enhancing the IT and infrastructure 'spine' of our business, building the NBAD brand and maintaining a strong capital and liquidity position."

"In 2014, our Global Wholesale Banking division took the lead in driving landmark transactions, including the Emaar Malls IPO, first-ever Sukuk for non-Islamic sovereigns from both Britain and Hong Kong SAR and many others. As a result of this leadership, we have made significant moves in the league tables, ranking #3 for GCC bonds, MENA syndicated loans and International Sukuk, improving from #8, #11 and #6 respectively in 2013.

"In retail and commercial, we made significant progress in transforming our model as we have invested to refurbish our branch network and provide e-banking and mobile banking platforms. These actions will lead to a much greater customer experience, more cross sell opportunities and deeper penetration in the UAE market over time," said Thursby.

Global Wealth had another strong year in 2014, generating double digit AUM growth, year-over-year revenue growth of 61 per cent.

"We are just now entering the second year of a 5-year transformation. I believe we are well on our way to success; however, there is still a significant amount of work to be done. As we enter 2015, I am confident that we will continue to execute against our strategy to build deeper and more meaningful relationships with clients. We will also invest to modernise the bank to a world-class level, ultimately driving sustainable underlying revenue growth and generating higher returns for shareholders over time," he said.



Follow Emirates 24|7 on Google News.