NBAD targets organic growth in UAE, abroad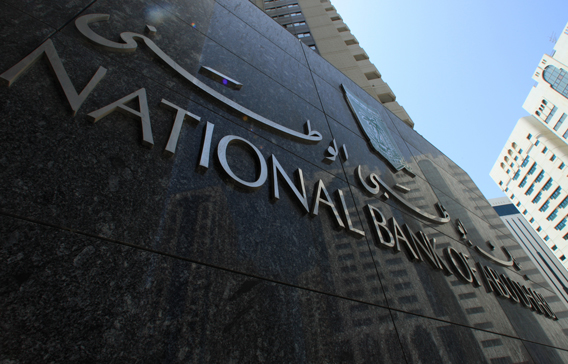 National Bank of Abu Dhabi (NBAD) is not interested in buying the Egypt retail business of Citigroup and is instead targeting organic growth in the country and globally, the bank's chief executive said.
The plan to grow organically by the United Arab Emirates' largest lender sets it apart from several other big Gulf banks, which have sought to use overseas acquisitions as a way to expand outside their competitive domestic markets.
There were ten bidders when Citigroup's Egyptian business was put up for sale by the US bank in October, a source told Reuters in January.
"We have an organic strategy and if we did go the other way and start thinking about inorganic growth, there's three very hard criteria I've put in place for us to meet," NBAD's CEO Alex Thursby said on the sidelines of a finance conference on Sunday.
"It's got to be part of strategy, both product, country and customer strategy, it's got to be integratable very quickly, and it has to create meaning in terms of direction."
He added, "If something comes along that sets those criteria, that's very different, but the likelihood of that is very hard."
NBAD has operations in countries including Egypt, Malaysia, China, Britain, France and the United States, and was in 2014 granted a banking licence for India.
Thursby was appointed NBAD's CEO in 2013 and shortly afterwards set out a plan to build up banking centres in locations including Abu Dhabi, Lagos, Washington DC, Mumbai, Singapore, Hong Kong, London and Paris.
Emirates NBD, Dubai's largest bank, bought the Egyptian unit of BNP Paribas for $500 million in 2013 while Qatar National Bank, the Gulf's largest bank, in 2013 snapped up the Egyptian unit of Societe Generale.
Mashreq, Dubai's third-biggest lender by assets, is interested in buying the Egypt assets of Citigroup, Mashreq's CEO said in January.
Thursby said NBAD planned an "aggressive growth strategy" in Egypt, but did not elaborate.
Follow Emirates 24|7 on Google News.