Revealed: World's most valuable nation brands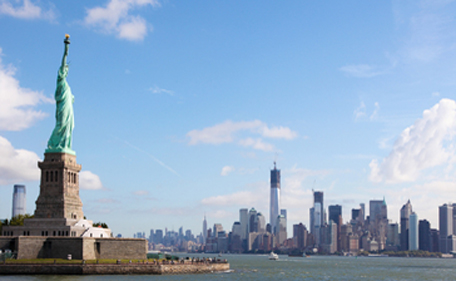 Brand USA has come on top as the world's most valuable nation brand with a $19.3 trillion brand value, according to Brand Finance, a brand valuation and strategy consultancy.

According to the report, the US is more than three times that of second placed China, whose brand value comes in at $6.4 trillion.

Germany's score of 76 (75.84 to be precise) means it has just pulled ahead of neighbour Switzerland, to become the world's strongest brand.

Despite fairly flat growth of late, Germany remains Europe's powerhouse with an almost unrivalled reputation for quality manufacturing and efficiency.

Unemployment is falling and the country's World Cup win has, to a limited extent at least, generated a positive 'halo' effect. In terms of overall nation brand value, Germany sits in third with a brand value of $4.4 trillion.

The UK has enjoyed another surge in nation brand value as economic growth outstrips most other European states and as the Great Britain nation brand campaign continues to pay dividends.

Japan is Brand Finance's fifth most valuable nation brand, followed by Canada (6th), France (7th), India (8th), Australia (9th) and Brazil (10th).

Qatar is this year's fastest growing nation brand. Home grown brands such as Ooreedoo are flourishing internationally, laying the foundations for success beyond the era of liquefied natural gas. Total nation brand value is up 39 per cent, making Qatar this year's fastest mover.

Russia has lost its status as an 'A rated' nation brand, a new BSI score of 49 gives it a BBB rating. Overall national brand value is also down, from $1.26 trillion to $1.17 trillion, which sees Russia fall behind Italy and into 12th place.

Brand Finance CEO David Haigh comments, "The states of the 21st century are participants in a global marketplace, with intense competition for tourists, students, the best workers and investment. The results of this year's Brand Finance Nation Brands report show the advantages that a strong nation brand can confer; the effect of a country's image on the brands based there and the economy as a whole makes a nation brand the most important asset of any state."

GDP data forms a significant part of the calculation of nation brand value, another reason the US, with its huge economy, dominates. However the final figures are calculated by combining the GDP data with more qualitative information drawn from four 'pillars'; Goods & Services, Tourism, Talent and Investment. The scores for each are combined to create a score out of 100 (and a matching letter grade on a scale from AAA+ to D similar to a credit rating) that represents nation brand strength.
Follow Emirates 24|7 on Google News.