Saudi telecom regulator cuts call connection fees by 40%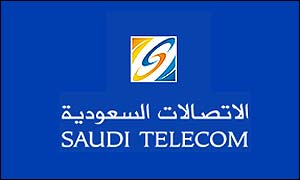 The chief executive of Zain Saudi , Saudi Arabia's smallest mobile operator, on Monday called for further reductions in call termination fees after the sector regulator slashed rates by 40 percent.
Termination fees are those charged when a call originating on one network terminates on another network, with the caller network charged by the operator of the network on which the call is received.
High termination fees benefit the larger network operators, which have a bigger market share and fewer calls going "off-net" to other providers.
The Communications and Information Technology Commission has cut these fees to 0.15 riyals from 0.25 riyals, it said in a statement on its website.
It did not say whether this would be with immediate effect, but a CITC report from September states call termination fees in countries it benchmarked Saudi against were 0.02-0.13 riyals.
"The mobile termination rate is a fundamental economic lever that regulators around the world use to ensure fair competition within the sector," Zain Saudi chief executive Hassan Kabbani told Reuters by email.
"We do not believe the current reductions go far enough. We are expecting further reductions in mobile termination rates in the medium term."
Former monopoly Saudi Telecom Co (STC) and Etihad Etisalat (Mobily) between them have 83 per cent of the kingdom's mobile subscribers, according to Zain, owner of 37 per cent of Zain Saudi which claims the remainder.
"This decision is a huge win for Zain Saudi and should pose a catalyst for the shares," Riyad Capital said in a note.
"The idea is that cost savings from lower network charges will be passed onto the end customer."
Smaller operators spend relatively more on termination fees, a situation that has contributed to loss-making Zain Saudi's struggles since launching operations in 2008.
The company has been lobbying to have charges reduced, arguing it is unfairly penalised with higher network charges due to its smaller customer base.
"Consumers will no longer be hostage to on-net calling promotions offered by our competitors," added Kabbani.
"Consumers will now have the freedom to move between operators irrespective of the size of the operator's customer base."
Zain Saudi's shares were up 7.6 per cent at 1152 GMT, while STC and Mobily were down 4.4 and 3.3 per cent respectively.
Follow Emirates 24|7 on Google News.