South Korean firms eye UAE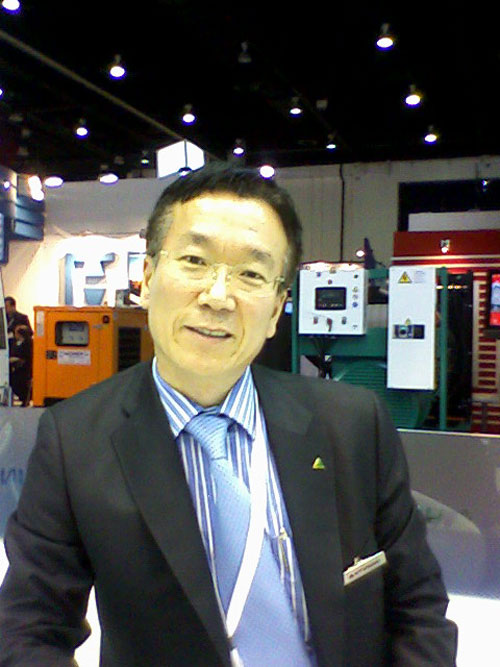 Korean companies are flocking to the UAE as they see business opportunities following the $20billion UAE nuclear power projects deal and other energy and heavy industry projects recently obtained by big Korean companies.
"Despite the global slowdown, Korean companies are bullish about business in the UAE," said SR Lee, General Manager, Hyundai Heavy Industries, a key supplier of heavy electrical and nuclear-projects related machinery to the Korea Electric Power Corporation (Kepco).
Speaking to 'Emirates 24|7', he said: "Last year Korean firms won projects worth $25bn in the UAE, mainly in the oil and gas, petrochemicals and construction sectors. The most important contract was the Korean Government-owned Kepco winning the engineering, procurement and construction (EPC) contract for Emirates Nuclear Energy Corporation. As the world's fourth largest heavy machinery supplier, we expect to supply some of the key equipment for the nuclear power project."
"The nuclear project would ensure business alliance between Korea and the UAE spanning one century," he added. "In 2011 we expect to see more projects coming up in the energy, petrochemical and heavy industries sector," Lee said.
"One of the main reasons for Kepco being selected for the UAE nuclear project is our accident-free track record. France and Japan were Kepco's main competitors. But Kepoc's price as well as other terms and conditions were better," Lee aid. "We are the largest supplier of heavy machinery to Kepco.
The UAE projects are for about two to three years," he added. Hyundai and several other Korean firms showcased their products at the Middle East Electricity 2011 exhibition at Dubai World Trade Center.
Kepco has an installed nuclear generation capacity of 17,716MW as of end-2008. Kepco operated 20 commercial nuclear power units in 2009, with eight more units under construction and an additional 10 units planned to be built by 2030.
Kepco's scope of supply includes engineering, procurement, construction, nuclear fuel and operations and maintenance support with the assistance of other Korean members of the Kepco team, including Samsung, Hyundai, Doosan Heavy Industries and Kepco subsidiaries. Its subsidiary Korea Hydro and Nuclear Power Co Ltd (KHNP), will play a key role as the Engineering, Procurement and Construction (EPC) contractor.
Other subsidiaries involved include operator Korea Power Engineering Co Inc (Kopec) for nuclear power plant design and engineering services; Korea Nuclear Fuel Co Ltd (KNF) for nuclear fuel; Korea Plant Service and Engineering Co Ltd (KPS) for plant maintenance. Non-Korean companies involved in the Kepco team include Westinghouse of the US, and Toshiba of Japan.
James Kang, Manager, Members and International Affairs of Korea Electrical Contractors Association, said many of its 12,000 members are trying to develop new business in the UAE. "Construction business is down due to economic slowdown. Many medium-sized electrical contractors are looking for overseas assignments. About one million Korean electrical engineers are working in Korea and 30 other countries in South East Asia, Middle East and Africa. They are curiously looking at the UAE nuclear power projects and other major contracts won by Korean companies," said Kang.
"About 12,000 electric contractors are members of KECA, an organisation that helps the growth of Korean electrical construction and electric power industry." Many of our members work in the power substations, power generation, transmission and distribution." He said the KECA members are associated with major Korean Nuclear Power Plants – Kori Nuclear Power Plant (four generators and 3,137 MW), Wolsong (four generators, 2,779 MW), Yonggwang (six generators, 5,900 MW), Ulchin (6 generators -5,900 MW), Shin Kori (4 generators under construction ,4800 MW), Shin Wolsong (2 generators under construction, 2000 MW), Shin Ulchin (2 generators under construction, 2800 MW) and Shin Korei (two generators under construction, 2800 MW).
Korea Electrical Manufacturers Cooperative (KEMC), another association of Korean electrical manufacturers is also exploring opportunities in the Middle East. KEMC has been successful in 100 per cent localisation of electrical equipment and components used in the Korean electricity network. The UAE contract calls for the Kepco team to design, build and help operate four 1,400-MW civil nuclear power units. In addition to the delivery of the four plants, Enec and KepcoO have agreed to key terms under which Korean investors will have an equity interest in the project. The first of the four units is scheduled to begin providing electricity to the grid in 2017, with the three later units being completed by 2020.
The deal would see four Generation-3 APR-1400 reactors built. The APR1400 is similar to the Combustion Engineering System 80+ design built at Palo Verde in the USA. The first of the four units is scheduled to begin providing electricity to the grid in 2017, with the three later units being completed by 2020.
Follow Emirates 24|7 on Google News.