UAE firm to give incentive to farmers abroad to enhance food security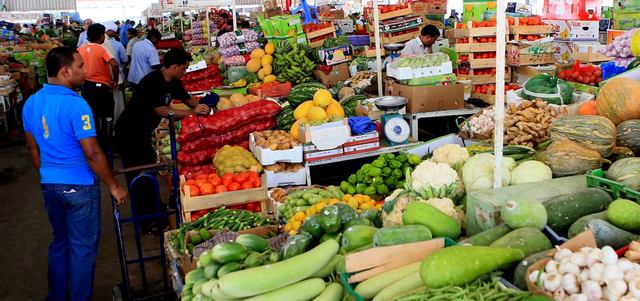 Al Ghurair Foods, one of the largest food producers and traders in the UAE, will start giving incentives to farmers in countries where it operate farms, as part of a long-term strategy to improve the UAE's food security.

Speaking to Emirates 24|7, Zakaria Aakil, CEO of Al Ghurair Foods, also said the company will be working with the UAE government and private companies to raise the UAE's food reserves to one and a half years' requirement.

Al Ghurair Foods, which processes, packs and ships food products from its four mills in the UAE, Sri Lanka, Sudan and Lebanon, plans to enter other countries to increase food storage in the UAE in tune with projected requirements in the year 2020.

The UAE imports 90 per cent of its food requirements. Many UAE food companies had earlier announced plans to enter corporate farming in countries like Pakistan, the Philippines and African countries.

According to its official documents, Al Ghurair Foods has a grain storage capacity of 300,000 metric tonnes in the UAE and 60,000 MTs in Algeria, 80,000 MTs in Sudan, 150,000 MTs in Lebanon.

Essa Al Ghurair, chairman of Al Ghurair Resources, was quoted as saying that an additional silo is being built in Egypt from which grain for the UAE can be sourced in an emergency. The company plans to have more satellite silos in politically stable countries, according to earlier media reports.

"We have plans for expansion as part of the food security strategy and the target is to have one and a half year's food supply reserve for the UAE," said Sameera Fernandez, Head of Corporate Affairs and Communications, Al Ghurair Investments.

"Our grains silos can hold 300,000 MTs of wheat which is enough for six months consumption. The food storage capacity will be expanded to face unforeseen emergencies," she told the media, on the occasion of announcing the launch of a new eco-friendly facility in the UAE's biggest poultry farm in Ras Al Khaimah that produces 210 million eggs per year from 1.2 million hens. Despite this, 60 per cent of all eggs consumed in the UAE still comes from other countries.

"We plan to give incentives to farmers as part of our long term strategy to improve our food supply chain outside the UAE," she said, adding that the incentive schemes will be for farmers outside the UAE.

Zakaria Aakil said the poultry farm in Ras Al Khaimah at the foothills of the Masafi Mountains is the largest poultry farm in the UAE, established in 2003 with an investment of Dh140 million. It currently produces 600,000 eggs per day.

Claiming that the birds are given only vegetarian feed to avoid spread of animal and bird flu that threatens the poultry industry worldwide, he said Al Ghurair Foods generates about Dh100 million from egg sales in an year, and its Jenan brand of eggs produced on the farm, accounts for 25 per cent of domestic production in the UAE.

"Sixty per cent of the eggs consumed in the UAE comes from outside, especially Saudi Arabia and Brazil. Within the GCC countries and even within various Emirates of the UAE, there is 30 to 40 per cent price variation for eggs, mainly because of varying rates of subsidy offered to poultry farms. Except in Dubai and Sharjah, poultry farms are highly subsidised and despite that, we are competing with the subsidised brands. We export to many countries and eighty per cent of the eggs consumed in Qatar produced by us," the CEO added.

Responsible food production and green farming could help the UAE reduce its dependence on imported foods and reduce carbon emission, company officials said, while giving details of a new eco-friendly bio filter project to reduce ammonia emission from a plant that produces fertilisers. The ammonia released from the plant was earlier going directly to the environment, raising concerns from the Environmental Protection and Development Authority of Ras Al Khaimah.

"We have introduced a new bacteria to absorb all the ammonia earlier released into the atmosphere. Using the new filtering system 95 per cent of the ammonia released into the atmosphere is now absorbed," said poultry farm manager Graham Frankpitt.
Follow Emirates 24|7 on Google News.