UAE's standard regulator collaborates with Nissan on testing "Desert Camel Power"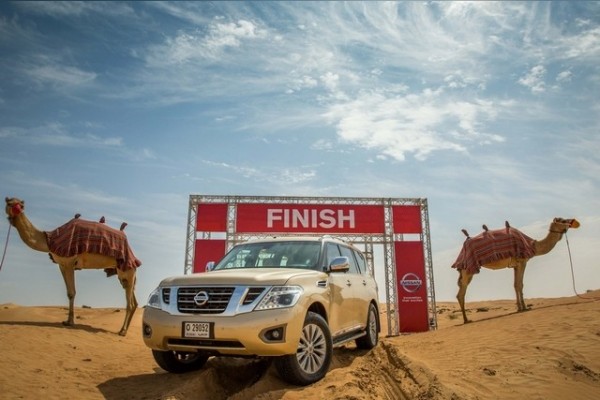 The Emirates Authority For Standardisation and Metrology, ESMA, the only reference in the UAE in terms of quality standards, is collaborating with Nissan Middle East to undertake more tests on vehicles, after the automaker announced the introduction of "Desert Camel Power", the new unit to evaluate the brand's vehicles for desert performance, according to Khalaf Al Hammadi, head of ESMA's Standards Department.
Developed by Nissan engineers, Desert Camel Power uses a scientifically proven formula to determine, in an accurately measurable and reproducible way, how a given vehicle will perform in typical off-road desert conditions.
Nissan created Desert Camel Power to help bring clarity to the endless discussions about the inherent off-road capabilities of SUVs in the Gulf market. Nissan's radical new concept will eventually revolutionise the way vehicles are evaluated for desert performance.
"The focus is now on undertaking more tests in the UAE desert to determine the performance of vehicles in an unusual environment.
The camel power would be adopted at a later stage as a national standard for all vehicles. It will be presented to the standardisation authority of the Gulf Co-operation Council as well as global regulators," Al Hammadi said.
Al Hammadi expects the new standard to be officially introduced by the end of this year.
Horsepower alone is not enough to perform in desert conditions. However, just as horsepower can be calculated scientifically, so can Desert Camel Power, which raises the prospect of an at-a-glance indication of a vehicle's desert fitness, according to Nissan Middle East.
Desert Camel Power will be used in all Nissan Middle East showrooms and marketing literature to define the desert capabilities of Nissan's SUV line-up.
Any unit of measurement requires a clear definition, and in the case of power outputs, it requires the development of a scientific mathematical formula, according to Nissan Middle East.
Nissan engineers collaborated with scientists working in the field of metrology (the scientific study of measurement) to both, define and find ways to measure Desert Camel Power using methods that are universally reproducible, Nissan said recently.
Follow Emirates 24|7 on Google News.