UAE tourist alert: Dubai's 4-5 star hotels become more affordable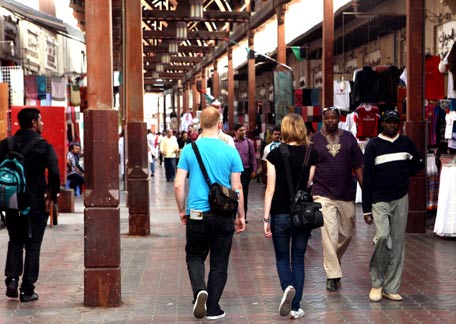 If you are a UAE resident and looking to enjoy the lavish hospitality of Dubai's high-end hotels or a tourist coming to spend vacation here, then opt for 4- and 5-star properties as staying in these luxurious hotels has become more affordable with the decline in room rates.

Two research houses specialising in hospitality industry have claimed that the average room rates in Dubai have dropped consistently.

The latest data from HotStats shows that it's become more affordable now to stay in Dubai's luxurious 4-5 star hotels with the decline in room rates due to oversupply and strong competition.

It said four and five star hotels in the emirate experienced softening market conditions as average room rates (ARR) fell by 4.6 per cent to $383.66 (Dh1,408) whilst occupancy levels increased by a marginal 0.4 percentage points to 86.5 per cent.

STR Global said in a study recently that higher supply than demand for the last four consecutive months continues to put pressure on Dubai hotel room rates.

It said average daily rates fell 3.6 per cent to Dh1,070 in January.

Real estate investment and advisory firm JLL has forecast 27,000 additional rooms coming into Dubai's hotel sector during 2015-18. The emirate will see addition of 4,700 rooms to its 64,200 keys in 2015 alone, JLL said.

Figures released by Dubai's Department of Tourism and Commerce Marketing (DTCM) earlier this week said hotel establishments in the emirate welcomed 11.63 million guests in 2014, registering a 5.6 per cent increase on 2013's total.

According to HotStats, the reduction in ARR had a profound impact on revenue streams as revenue per available room (RevPar) declined by 4.2 per cent to $331.94 (Dh1,218) and total revenues per available room (TRevPar) fell by 7.8 per cent to $522.4 (Dh1,915).

Despite payroll costs declining, HotStatus said, by 1.2 percentage points for the period, a 19.2 per cent reduction in food and beverages revenues exerted significant pressure on profitability levels as gross operating profit per available room (Goppar) contracted by 7.4 per cent to $281.79.

However, the results for the Abu Dhabi hotels are different,

According to HotStats, average room rates in the UAE capital increased one per cent to $165.2 (Dh606).

Abu Dhabi hotels recorded an encouraging growth in performance levels as RevPar increased by 6.1 per cent to $129.41, led by a 3.8 percentage point rise in occupancy to 78.3 per cent.

Strengthening conferencing demand benefitted performance levels as TRevPAR and Goppar rose by 3.7 per cent and 1.2 per cent – respectively.

Follow Emirates 24|7 on Google News.