UNB's 25% cash dividend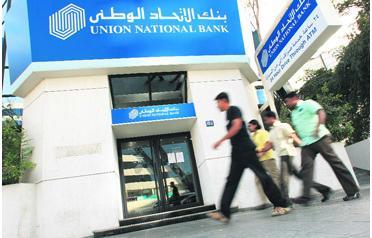 Union National Bank (UNB) held its Annual General Meeting in Abu Dhabi on Saturday where it approved the Board of Directors' recommendation to distribute cash dividend of 25 per cent.
Sheikh Nahyan bin Mubarak Al Nahyan, Minister of Culture, Youth and Community Development and Chairman of the Abu Dhabi Group, UNB's CEO Mohammad Nasr Abdeen and a number of board members and shareholders attended the AGM.
The bank's shares on Thursday closed 1.7 per cent higher at Dh6 at the Abu Dhabi Securities Exchange in line with the overall increase in the general index.
The consolidated profit for UNB was Dh2 billion for the year 2014, an increase of 16 per cent compared to prior year.
The operating income increased by nine per cent in 2014 to Dh3.5 billion.
Loans and advances increased by seven per cent to Dh64.1 billion as at 31 December 2014 from Dh60 billion as at 31 December 2013, whilst customers' deposits increased by four per cent to Dh67.4 billion as at 31 December 2014 from Dh65.1 billion as at 31 December 2013.
Follow Emirates 24|7 on Google News.