Waha recommends 10% dividend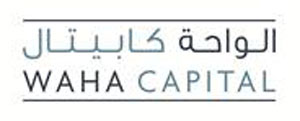 Abu Dhabi-based investment company Waha Capital has recommended a dividend of 10 fils per share for the 2013 financial year, equivalent of 10 per cent of its paid-up capital, the firm said in a media statement today.
The current recommendation marks a 67 per cent increase over last year's dividend.
"The proposed dividend rate marks a significant increase from the dividend distributed to our shareholders in the previous year. We believe that the rate is very appropriate, especially in light of the investments and expansions we will seek to make during this year, which in turn will reflect positively on the equity and profitability of the company," said Hussain Jasim Al Nowais, Chairman of Waha Capital.
Waha Capital reported net profit of Dh306.4 million for 2013, an increase of 43 per cent from the previous year and marking the company's 11th continuous year of profitability. The firm's results translate into earnings per share of Dh0.16 in 2013, compared to Dh0.11 a year earlier, with return on equity rising from 9.4 to 12.6 per cent.
Its total assets increased 18 per cent to reach Dh5.24 billion as on December 31, 2013, compared to Dh4.44 billion a year earlier.
The company's AGM will be held on March 20 to consider and vote on its financial statements, proposed dividend, and confirmation of Board remuneration packages, as well as the appointment of company auditors.
Follow Emirates 24|7 on Google News.