Want to be a Dubai Parks performer? Click here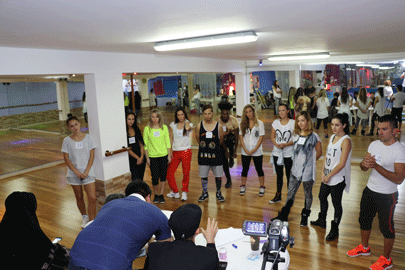 Dubai Parks and Resorts has announced its audition plans to recruit more than 400 performers to be part of its inaugural entertainment cast.
Auditions will be held throughout January and February and artists across Mena are being invited as part of the destination's vision to secure some of the best talent in the Middle East for the many planned shows and performances.
Dubai Parks and Resorts is planning a range of different offerings. With everything from stage shows to street performances and character meet-and-greets, the destination is subsequently looking for a variety of talents from singers, dancers and actors through to puppeteers and trampolinists.
The audition tour – which will take place in several continents, will start in the Middle East in Lebanon from late January before travelling to Egypt, Morocco and the UAE. It will also be visiting the UK and Australia in search of some of the best talent that the world has to offer.
"We are looking for a very diverse cast of talented individuals - from Bollywood performers to hip hop dancers, actors to celebrity look-a-likes. We have already had a round of auditions in India and we will soon also be having auditions in Australia and the United Kingdom. We want to make sure that the many talented artists that we have here in the Middle East have a chance to audition and so we have organised a fairly wide reaching tour to meet as many performers as possible," said Jason Ramsburg, Director of Live Entertainment at Dubai Parks and Resorts.
Those interested in auditioning are urged to visit www.dprauditions.com<https://www.dprauditions.com> for further details on the roles required and the audition process.
Auditions will be held across the Mena region as follows:
• 30th/31st January - Beirut, Lebanon, Lebanon Dance Academy, Private Club, Cosmopolitan Hotel
• 2nd/3rd February - Cairo, Egypt, Higher Institute of Ballet, The Academy of Arts Giza
• 6th/7th of February – Casablanca, Morocco, Sport Plaza, Art's Plaza Academy
• 25th/26th February – Dubai, UAE, James & Alex Dance Studios
Dubai Parks and Resorts will feature motiongate™ Dubai – a theme park showcasing some of Hollywood's most beloved characters from DreamWorks Animation, Sony Pictures Studios and Lionsgate as well as the region's first Legoland® Park and a Legoland® Water Park.
It will also feature Bollywood Parks™ Dubai. The entire destination will be connected by Riverland™ Dubai – a retail, dining and entertainment walkway.
Follow Emirates 24|7 on Google News.