Creditors Collections Representatives, victimizing your Debtors is not only unacceptable, but 'old fashioned…'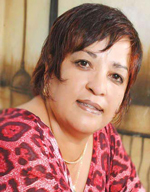 Creditor Collections Representatives, acting desperate, victimizing, mean and rude to your debtors to achieve your collections targets, is not only unacceptable, but disrespectful, where you need to learn to first respect yourself if you desire the co-operation of your human counterparts, as they too have feelings and are as human as you are.
So applying softer respectful, tactful skills will probably yield much more payments than what you are currently achieving – That right there is a fact of life, the law of reciprocation, the greatest lesson you could learn in your life…
"When you sow bad seed with a bad intention thrown at the other person, you cannot expect anything good to come out of it, as you cannot sow tomatoes' and expect apples to shoot up out of the soil…'
Nowadays, most debtors have understood the seriousness of their delinquency, whether intentional, self-inflicting or not, but you have absolutely no right to victimize a sincere debtor who is willing to repay their debt, but has hit hard times, maybe through a loss of a job, spouse critical illness resulting in a shortfall in the family income, a reduction in salary or any other similar reason, because you are not in a position to judge, nobody is.
If you don't have the ability and emotional capability of understanding the debtor's sincere emotions, then you are in the wrong job, probably this is how actions are administered in your country, but certainly not here.
1. It's in bad taste to threaten a sincere debtor who has taken the time to consult with you for an amicable solution.
2. If you truly do not understand and you can assess that the debtor's situation is authentic where there are many methods to prove this, then simply place yourself in their shoes and tell me you would not expect some form of consideration, empathy, support with huge expectation that someone will believe you.
3. You are not the 'king of the castle' but an employee bound to integrity and code of conduct principles and policies, so you have no right to take the law into your own hands by calling the debtor and informing him that you are calling from the Authorities, when you are calling from a random mobile n issued by your organization that you will utilize it in good faith, respecting the organizations policies, because if you abuse this privilege, then just there you overstepped the line.
This was proved last week with one creditor representative who took it upon himself to act like he had the authority to misrepresent himself – Well you don't, lucky for you the customer was satisfied that he was not being called by the Authorities and since he was honest and sincere, he went there to present himself personally just in case it was true and it wasn't' and he was instructed to file an official complaint against this collection representative, fortunately, he is a man of integrity, so he did not proceed.
These are all human factors, where some collection representatives have absolutely no scruples to victimize the spouse, the parents back in home country with bad information and this when the customer is taking the collection representatives calls locally. So why is this necessary?
It's time this must stop, as it is not allowed, you continue with your procedure because that is your job and leave your bad habits at home before you report for duty daily, as it will not serve you in the future when you touch the lives of people who are sincere, honest by heart and who have taken the time to do the right thing.
If you cannot respect others then it is very clear that you have no self-respect, as there is a line, your job is not to cross it at any cost, because the next debtor might not be as lenient as the last one.
4. You need to comprehend that this country fosters well-being, happiness, joy, respect, harmony and fully supporting each other as we can and regardless of situations, so disrespecting fostering these very important principles in life and business, means that you don't belong here, this is not progressive action, rather you are tarnishing a reputation of an organization that does not need this form of reputation, as all organizations strive for perfection, excellence in servitude, without exception, so you need to respect this if you wish to retain your status.
5. The old fashion collection habits are long gone, old methodologies that have no more place within the collection world anymore, which means you are more outdated than you think as being aggressive, rude and disrespectful will never advance you or your life.
If you wish to achieve and do a good job, connect with people from the heart, do your best, show some kindness and deserving respect and support, then you will have achieved and certainly progress in your life.
6. Not every debtor intentionally avoids their responsibilities, many come forward to present their story asking for dire help and support and we who are in a position of strength must do our best to fully support them, because most of the time, we can.
7. Many debtors like everyone who finds themselves facing some form of debt-crisis, made dire mistakes where many have admitted it by taking ownership and responsibility for this debt, with the willingness to repay it at any cost. Therefore this is not a game of generalization where you can simply paint everyone with the same brush, absolutely not.
There are debtors who intentionally do not want to repay their debt and most of them you can identify, not just from a historical record, but from emotions you identify, then it is our job to take immediate legal action because you have the right to protect your organization's assets. However this is not the subject today, rather adverse from this form of action.
Debt does not differentiate whom to consume or whom not, it is all circumstantial and can happen to anyone, including collection representatives the day they are terminated, or fall critically ill, or any of the situations mentioned herein arise. The key is don't use tools at your disposal that you are unauthorized to apply, as it will come back to you in time, simply it's distasteful to take advantage of your position.
It also appears that some of the senior management do not act accordingly to reprimand their staff reporting directly to them, simply because it's a means to an end to achieve collections targets, again, unacceptable and unprofessional to say the least.
So the next time you want to abuse your position, first take a step back and think long and hard about the possible negative repercussions for you, just in case it comes back to bite you!
Follow Emirates 24|7 on Google News.