Creditors go easy on requested debtor down-payments pending restructure approvals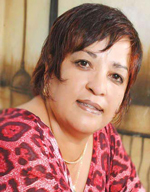 'The issue of a debtor seeking remedial action on their accounts is most times a direct result of dire delinquency due to either being over-exposed as an individual (Retail), or due to diminishing income as a business owner (SME) unable to secure long outstanding debtor payments or as a supplier, many bounced cheques with no way of recovering these dues.
When a banker reviews an SME's bank account during the restructure review process and sees that the account held sufficient funds on specific dates and then proceeds to accuse the debtor of not paying their EMI's and deliberately going into delinquency because they don't want to pay, then first consider these hard cold facts:
1. More than likely the SME (your customer) had to ensure that their supplier cheques were honoured, else if they bounce, then there will be no more credit afforded, where some are still being granted this credit;
2. Possibly the SME (your customer) is unable to secure their customer payments which are being delayed and sometimes they have PDC's (Post Dated Cheques) from their customer's being proof of receiving the funds on the cheque date.
3. People are trying to maintain equilibrium to rebuild their credit history with their suppliers and taking ownership and responsibility by submitting the required proof, just creditors find it hard to accept.
4. If you as the creditor have never been in business then let me assure you the cycle right now is 'survival of the fittest', where sometimes you have to keep your business afloat to ensure you are able to meet your bank creditor commitments in the long-term, else permitting supplier cheques to bounce, as a business owner, you may as well close your doors.
5. It's really crystal clear that business owners are trying their level best, with many outstanding debtors, where they are even presenting these debtors to remedial companies to try and secure these payments. Trust me, they are trying and specifically if they presented themselves at your office for an amicable solution, then that is proof enough of their current and future commitment.
6. When you as a creditor have never been self-employed (and yes, it is a choice, I know), then it's not an easy choice to generate your own income, also in the face of a downturn market still keep the faith with the determination that everything will work out fine.
Hope is what current business owners hold onto, because they know the situation for them will improve, and as Entrepreneurs who have been here for many years and achieved success, they certainly know for sure that 'hanging in there' and persevering, is the only key they know, but how do I get you to understand this?
7. So, instead of throwing accusations around in the debtor's face, being rude, abusive and judgmental, specifically where a debtor continues to pay partial payments towards that down-payment in spite of informing you right there and then that the amount is out of their reach, then show some respect as you are out of line to continue your threats and accusations. Learn to respect integrity being displayed at a worse time, more so, appreciate it, don't push them down further because you can!
8. The same applies to individuals (Retail customers), any deviation from their normal lifestyle could have occurred, i.e. critical illness, slow incoming business, a reduction in salary, a spouse losing their job or the debtor being terminated as this is the cycle of life, companies are forced to scale down and streamline their organizations as nothing in life in guaranteed. But when a debtor faces you, presents their official documentation with valid justifications for their request, then you are out of context to just claim all the past overdues which could be a huge sum, where the customer must ensure a 'nest-egg' for survival until they secure a new job. So they might now be able to meet your demands, not because they don't want to?
As humans when we are seated in a position of strength and our lives are in a good situation, we so often:
a. Forget where we came from….
b. Forget our own past troubles and the people who were empathetic to our situation….
c. Forget the very generous people who fully reached out and assisted us, just because they wanted to and emotionally connected with your pain, not for any other reason…
d. The guy in the bank who totally understood and went the extra mile to ensure he could place you in a comfortable position to repay your debt and so he did the right thing because it was in he's hand to do so…
e. The person at the creditor's office who was so very kind and nice to you…
Now unless you have not experienced any form of hardship in your life, then you should start sowing good seed, but if you have had this experience and it has made you bitter, or you are so blinded and driven by money and targets, or your ego and self-importance on how you address, demand and treat people, then you should take heed, as we sow what we reap, maybe not now, but in its own time, because life dictates we pay our dues.
Requesting huge sums of money from customers who clearly do not have it but are willing to meet the newly restructured EMI's will not make you or your organization poor, in fact it may have positive repercussions, also for you.
I totally get you have a job to do, but most of the time it is within the team's hands but there are always individuals who need to make a statement and sincerely, you need awareness of humanity, nothing else. By meting out such bad actions and decisions you are forcing the debtor to make only one decision detrimental to themselves, not only to the creditor and their assets, where it is very clear that these forms of demand are the reason so many people have totally given up, as they feel they are fighting multiple battles on many fronts, where nobody is not even listening, but actually don't care!
Remember, nobody is perfect, not even the debtor as we all make mistakes so we all need to be afforded an opportunity to correct those mistakes. Like I continue saying not all debtors are sincere, I am only referring to those that are coming to the table currently to do the right thing.
Learn to work with them not against them and finally the way you treat people is a mirror of who you really are and I simply wish people understood this philosophy as it applies in life and business.
Follow Emirates 24|7 on Google News.