Creditors, have mercy…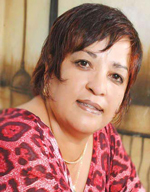 Overreacting? I doubt it, because many bank creditor collections representatives are playing games, the one's that allow them to meet their target by means of smooth persuasive convincing of the debtor that once they make the requested payment or down-payment, then the restructure will be presented for approval and/or it will be approved, whichever justification tickles their fancy.
After receiving the requested payment from the debtor, the account allocation is then shifted to the next collector, who starts the process from scratch and has absolutely no idea of the promises of the previous collector and the debtor has to start explaining all over again.
It doesn't stop here, many times this pattern continues and finally the debtor who informed them from inception, maybe 2 months ago that their existing EMI is too high and that they cannot afford it, now finds themselves in delinquency, possibly facing legal action. Many end up with legal action with no recourse from the collector and yes, I totally agree that the debtor is responsible for their liabilities, but no, I don't hold them responsible when they requested help and it is simply ignored, just because it's possible to do so and the collector's actions can be justified, without the debtor being able to defend themselves.
This is wrong, collectors and their managers are employed by banks and therefore should take ownership to ensure they protect their bank's assets where this is not the way to go, rather, keep your promise to the debtor, restructure their account by showing some support and just maybe, the debtor will maintain their commitment. It's the bad attitude of collectors that continue to turn a debtor's life in complete turmoil when many times they approach the bank before they are in delinquency, especially SME's and this is what is happening now. I am not referring to history, right now most SME's are willing to repay their debt, but they must wait 2-3months before their requests are finally being reviewed by a panel and then there is no guarantee of the final turnaround time, in which instance, the situation has worsened.
The SME segment who are still operational and willing to repay their debt are still having to wait for months before they even receive any response and finally, when they do, they are asked to pay a down-payment of their delinquent EMI's and once they do, then the same routine occurs where there is no response, no feedback, no outcome and come 2months later, they area again requested to pay delinquent payments or outcome until who knows when?
When this happens, people get despondent because their entire life is in turmoil and their reach is going up into thin air and finally, they must face legal action, because of the creditor who is ambling along month in and month out, receiving their salary, so for sure their lives are not affected. But little do they realise that if this continues and they cannot recoup their organizations losses or protect their assets, then they will be out of a job for sure.
When we are placed in a position of servitude to protect all parties involved ensuring that:
- We can protect our organization's assets;
- We can recover all investments / credit extended to debtors;
- We can ensure continual growth of our organization;
- We can maintain our jobs;
- And finally we can continue to positively contribute to the countries growth and vision;
Then we have done our job and evolve as individuals who want to strive to achieve the best for ourselves, for the people we must serve and come into contact with daily, for the organization with whom we are employed and for the country we continue to enjoy great benefits, pleasures and the best of life, because after all, we are here because we know that we cannot achieve the same in our own countries, which is why we are here, not so?
When you are a collector or a manger in a position of strength and you have the ability to fully support your clients who direly need your attention, then refrain from being arrogant or filling yourself with self-importance and ego's, because at the end we are all here to serve, make a difference and not only change our lives, but the lives of others.
So it is not okay to just lead people blindly around a bush when they are in dire distress, they need your help and you find it totally acceptable to make promises that you have no intention to keep. You do not have the luxury of playing with a life no matter what the history is of the debtor, self-inflicted or not because you need to look ahead, see how you can contribute to progress and advancement and give of your very best, nothing less.
We all work under pressure and longer hours than most, but that does not you a reason not to be transparent and close the cases presented to you in the shortest time possible to alleviate more problems for debtors. Everyone makes mistakes that can be corrected and many debtors want to correct their situation where facing legal action is most times a situation that can be avoided.
This is very real, so when debtors need help, then do the right thing, it will serve you more.
Follow Emirates 24|7 on Google News.