Creditors, I have many questions for you today…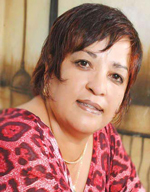 It does appear that there are many internal practices applied, negatively inflicting on debtors requesting remedial consideration and support, where some collections staff and management have personal problems with a remedial company, who submits remedial requests on behalf of a customer, with the full authorization, where the request is either never reviewed, no attention is given to it or nobody takes responsibility to make a decision for the requested case, regardless if the debtor's situation is of a high severity level.
The debtor then gets questioned why they approached a remedial company, why could they not approach the creditor themselves, instead of wasting money. So, what qualifies you to question a debtor about their personal decisions, once all else has failed and they have really tried?
Here are a few key points to ponder on…
a. Authentic Remedial Policy - I have news for you, we sincerely fully support debtors with all their liabilities, regardless of your opinion, because we have understood the significance of authentically serving people who really need the help, versus those who have bad intentions. If we make a mistake or bad judgement in rare instances, then we are human too, we are subject to the human error factor, like everyone else is.
b. Everyone must take ownership and responsibility, not just the customer - You have a job to do, together with the ownership, responsibility and accountability afforded to you by your employer, the creditor organization. There is no time for personal dislikes, as it is business, which evolves in a full circle that directly affects your income at the end of the day. A very key factor that most employees who are seated in a position of strength, assume that they are infallible. Not true, it's a delusional fallacy that only you believe, because you need to focus on the right actions to take to sincerely help your customers and not place them in a worse situation by delaying action on remedial requests.
c. Understand the true picture and history - Your organization expects you to mitigate all risks, so if a customer wants to repay their debt but is unable to afford the current EMI's for justified proven reasons, where the remedial company has already applied full due diligence to the customer's debt portfolio, then it is not your place to question the customer as to whom he has appointed to apply remedial to he's entire exposure, because most of the time they have already been to see you, with no help from your end at all.
d. Broken Promises - Why is it such a hard task to be straight with your customers, why make promises of restructure you can't keep, by manipulating an immediate request for an EMI payment, which is probably overdue anyhow, but then you had no intention to actually help the customer, where the proof is once the EMI is paid, your projected targeted EMI's are secured and the account is allocated to the next collector, so the customer is kicked like a ball from month to month and finally, faces legal action. There are so many of these cases that it boggles the mind to know that a life could have been saved, maybe an entire family, where the decision was in your hands, but you just did not have the human-factor awareness to realize that you could have been sincere and said no straight out, instead of leading the customer to a dead end. Sad story, but very true and repeating itself daily.
e. False Hope – This act is soul destroying to an authentic debtor who wants to repay their debt and they are informed by the creditor that additional documentation is required, where the debtor painstakingly goes from pillar to post, pays whatever fees is levied for those requested documents, time elapses due to the turnaround time for issuance of those documents, where finally they submit it to the creditor, sometimes in a meeting situation, only t be told in 5mins that it can't be done and the request denied. How is it fair when you derived at that decision initially and just maybe the debtor had to use their last money to pay for those fees for the requested documents, waste time in traffic, take off time from their business, maybe both the debtor and their spouse? The point is their time is just as valuable as you assume yours is, they too cannot waste any time, they need to be in their office being productive, or generating business for their own companies, because sometimes these processes can be time-consuming, but where do I see any remorse for putting a debtor through this process, inflating their hope by giving them false hope, and then just bursting their bubble in 5mins? Who does that, has no remorse and can sleep at night without a conscience too? You tell me as this has happened a few times, not just one time.
The only advice here is think before you act negatively just because you can and show some empathy for a customer who feels sincere, because we all have intuition and most of the time it is real, besides having the debtor's history in front of you, so you can take an informed decision.
Being slack, just wasting customer's time and effort is unacceptable as everyone on this planet needs to operate with authentic sincerity, integrity and principle, besides the fact that you are employed in an organization who has instilled stringent ethics as a base policy, so let this be a reminder to act accordingly.
It costs zero to take the time, make the effort and save someone's life or make their day, because then you are planting good seed. I agree not every customer deserves this, but many do, and they are not treated correctly, therefore my voice represents them and only them. You cannot place an urgent request on the back-burner because you have a delusional opinion about yourself, which is the case many times, where your aura emits that people can wait until you decide what the outcome is. Wrong, its not your organization you are an employee, never forget that therefore, you are there to serve and do a sterling job, with the expected outcome.
The most significant lesson in this entire attitude scenario is that we never assume that it will happen to us, that maybe one day we will be on the other side of the fence, but life is a strange phenomenon, where 9 times out of 10, when I see this attitude, I sit out the time and sure enough, the tables turn, because dues life dictates we pay, not in our time, but in the time we least expect.
The key in life today is never intentionally inflict suffering on those who are helpless or don't deserve it, learn to be kind and understand that creating happiness means harmony, in turn fostering well-being in a full circle, which will inevitably come around to you too, unless you are reveling in the destruction you are creating, then my advice is review yourself and your actions and take some lessons to reform yourself, because there are sincere people who need you, the world just does not revolve around you.
Note 1: Theda Muller is a UAE-based author of two books: Embrace Financial Freedom Volume One: 10 Proven Ways To Release Debt And Emotional Fears In Today's Economy, and Volume Two: Releasing Fear And Bouncing Back From A Debt Crisis. She is also the CEO & Co-Founder of the remedial company EFFRS LLC, Dubai. She also conducts webinars and workshops on debt recovery.]
[Note 2: The views expressed are the author's own and do not reflect in any way, the views of Emirates 24|7. Readers are advised to carry out their own due diligence before taking any decision.]
Follow Emirates 24|7 on Google News.