Creditors, it's time for real change…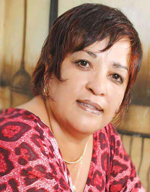 You can't sway like the wind, first being co-operative and then not, because that same tide you're creating, is negatively inflicting the lives of debtors who are really needing your help. If you want to see real change, then you must collectively start making a real concerted effort to realize that change, because recreating change with old habits is a door stopper!
So, here are a few real changes you need to revisit and apply:
1. If a debtor has presented their entire financial exposure, where they qualify for consolidation and/or restructure, but they've told you that right now they can't meet the full overdues or high pending EMI's, then I am sure you can make allowances to approve for them to pay a realistic partial overdue EMI and apply remedial to the remaining. Why is it necessary to apply victimizing actions and attitudes, including ego in most instances, just because you can? You don't think that if you can recoup your organizations assets over a period, that you may just be able to see an improvement that would ensure you of some form of future stability? Or don't you care? Don't you assume that one day you could arrive at your office to find out that it is no more?
2. If the debtor has visited your office, met with you, is willing and able by presented commercial statements to meet he's liabilities and you have done your due diligence and considering remedial, then on the flipside, why is it necessary for your team to continue calling the customer 58times in 20minutes most days?
3. In addition, to bounce their guarantee cheques and file legal action, whilst the case is submitted for review and approval by your management? Why are your systems not updated with this activity whilst the customer is awaiting your feedback? There is no consistency or handover from one months allocation to the next, regardless if you profess that all interactions with customers are recorded, it's clear the ones where the customer requested help is not, because a remedial request can be pending from 6m to 1year, simply because how many really take an interest except to secure their target, then the same cycle continues with the next collector allocation.
4. Why once the legal action is completed, do you not follow your legal procedures, but instead harass the customer at their workplace, knowing that if your team specifically request to meet with your customer's HR Manager, that they could be terminated? Am I correct in assuming that you don't care and that it is irrelevant to you that the customer can lose their employment? So, if you have a good many customers in 1 month that you apply these measures to, how long could you hold onto your job? To be frank I have escalated such instances to senior management with no action or outcome.
5. Why is it that in many cases escalation to senior management is ignored and never actioned? I hear the excuse of being too busy, well, I don't accept it, not when you are in a position of strength to make a difference and save a life and however much my sentiments have no significance to you because you have no empathy or compassion, then it's time to do the full circle of the job assigned to you, because it's not just about targets, or allowing internal power struggles and politics to affect key decisions made for debtors accounts, simply because you don't like dealing with the remedial company requesting such reviews. We are not here to like anyone, but to build sound relationships to try to restore human faith and lives so everyone can recover, so it's never personal, neither is what I am writing today.
These examples are not referencing debtors who are intentionally under-handed, rather the sincere debtor who has not only sought your help and was refused, but proceeded to seek alternative help from a remedial company who can review their entire exposure with the sole aim of reducing their DBR in line with their current monthly income, enabling them to service their EMI's and not default.
I am saturated about customer's having to hear from creditors as to why they are seeking the help of remedial companies, so let me inform you, here's why, because if you did your job correctly in the first place, the customers would not have to seek alternative solutions and support out of sheer desperation.
Therefore, remedial is a full circle, it does not only pertain to the norm of consolidations, restructures or buy-outs, but also to the human factor of coping with psychological debt emotional fear, depression, anxiety, anger and also credit mentorship, because they get to understand how to transform themselves, hence, changing their situations where they learn how to emerge from their dark hole and recreate themselves and take ownership and responsibility of their lives in a full circle. It's a serious issue, where it does not matter if a debtor opts to remain here or skip, even in the latter instance it can also be soul destroying if the debtor has a conscience and I know many have, so the choice some creditors had in the past should be a lesson today, rather to fully support until the debtors situation improves and realize that time is the healer of restoration, the debt was not accumulated overnight, so how come you want an overnight solution right now, when it is impossible?
When people are at your mercy, regardless of whether you assume that the situation was self-inflicted, the fact is that it won't serve you to continue beating the old drums, rather your job is to save the moment, whilst saving your organization and yourself, because nothing else matters, except that the debtor is willing to repay he's debt.
I find it very hard to consume when a debtor is offering to pay a partial EMI, where there is no legal action, just he knows that he is expecting income soon, but right now, he is willing to pay what he has in he's hand, then the creditor refuses, in some cases, the collector will even demand that the creditor 'go and lend it from someone!'. Really? So that you can achieve your target? The other big issue is demanding and EMI with a promise that once it is paid, the restructure will be processed, where once paid the debtor finds the account is then allocated to a new collector and history starts repeating itself and finally, the debtor faces legal action due to accumulated EMI balances.
When will we learn as human beings that being happy and in peace, also helping others to create that same equilibrium, will serve us all and that we are all on this one planet, supposedly to help each other, but some of us have cocooned ourselves in special aura of ego, that seems to be impenetrable, where those around us are already well trained not to cross that line. Realize that you're not in an ego cocoon, just a delusional bubble that will burst in its time, then you will stand alone, unable to help yourself, because that's the law of life.
Note 1: Theda Muller is a UAE-based author of two books: Embrace Financial Freedom Volume One: 10 Proven Ways To Release Debt And Emotional Fears In Today's Economy, and Volume Two: Releasing Fear And Bouncing Back From A Debt Crisis. She is also the CEO & Co-Founder of the remedial company EFFRS LLC, Dubai. She also conducts webinars and workshops on debt recovery.]
[Note 2: The views expressed are the author's own and do not reflect in any way, the views of Emirates 24|7. Readers are advised to carry out their own due diligence before taking any decision.]
Follow Emirates 24|7 on Google News.