Creditors, please justify these actions against Debtors…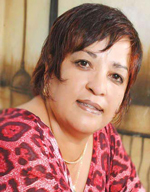 Recent unfair activities require justification, because I certainly cannot find any:
1. We submit justified, due diligence completed remedial action requests, i.e. consolidations and/or restructures for a debtor client, where the DBR (Debt Burden Ratio) is way over 100%, forget about 50%, where the client cannot cope with their EMI's and are in early stages of delinquency, now seeking dire help:
a. So, you ignore the remedial request and allow the customer to continue in delinquency, even if they pay partial EMI's it does not correct their account status;
b. OR; you request a sizeable down-payment with a confirmed promise of a restructure, recorded in official email, the customer scrambles to find the money, pays it and after 1week or more is informed that it is declined. Whilst you have the right to decline any remedial request, this is not the case, you promised, but went back on your recorded word, with no remorse, leaving the customer even more destitute;
c. OR; after 2-3months, you simply file a legal case, whilst for each month your collection representatives are pushing for an EMI, with the same promises, but in the background the guarantee cheque is presented, bounced and the case filed, and nobody takes responsibility.
d. In the interim during the process your collection representatives and external agencies are presenting themselves at the debtor's employer, demanding to see the Human Resources Manager or in the case of a company owner, storming into the premises, demanding payment although the customer may be meeting with a new potential client. So, the new deal goes out the door, as the potential prospective is mortified to experience this form of bombardment and it happened. In the case of employees, they are of course exposed to be terminated once the Human Resources department are informed, but collection representatives have no remorse. I have been personally told by them, that they don't care, they will close the business, or the debtor can lose the job. In the interim, the remedial request is lying dormant, with zero action.
e. Recently an SME was promised a restructure for the 1st time after forecasting that they will face difficulties, where the wife's company is now no longer in operation, so the husband is guarantor for he's company liabilities and hers, but decently current with their accounts.
The case was presented 5months ago, the customer was requested a variation of documentation, we were promised that the restructure would be considered, meanwhile the husband paid up he's liability at the same bank. 5months later they were called in by a manager and informed that it was declined, period.
These business owners are ethical, they have been operating business for many years, their record was clean when they approached us, however this was not taken into consideration, which is baffling! How is it possible a customer is loyal for many years but is treated like they are from the street by some manager who has not even taken the history or the customer's integrity and commitment into consideration?
The senior management have their own internal power struggle which is now overflowing affecting the lives of their loyal customers. This is not a fallacy but a very true incident which is sincerely tragic, because at the end both customers will face legal action because the original owner's guarantee cheque is signed with the bank and the husband's guarantee cheque is signed as a guarantor for the same liability of he's wife.
a. When have we become lessor humans?
b. When is it 'up to us' when our fathers don't own the concerned bank?
c. How is it possible that we can assume we are infallible and that it can never happen to us?
d. When don't we realize that our bad decisions have a direct effect on the retention of our jobs, the continued success of our organizations and then the economy?
e. How is it possible that well educated individuals who have the power to fully support a loyal debtor customer, are unable to make professional informed decisions, especially when it means you afford a customer a chance to rebuild their business by being able to cope with lower EMI's?
f. What makes you assume that once that customer has recovered that they won't want to reciprocate and repay their debt in 1shot when they secure good business in the future?
g. Why is it that every debtor is branded with the same brush?
h. How is it that middle management simply make decisions and senior management don't want to intervene with that decision, simply because?
Let me reiterate that in this era and over the past 2years we have tried encouraging every single person who crosses our path to reach out and try to positively touch another life, if they find that they are in a position of strength to do so. This is the way of the new life, not sit in our cocoons that we created, with no regard for anyone else, but ourselves because this is plainly what it is.
When you look around you and you see how much it is encouraged to 'make a difference', to 'touch a life', to 'create happiness and harmony', to be an authentic humanitarian to help change a life, one at a time, because if we can all do that, we will be a force to be reckoned with.
Fortunately, within this segment we have found more good from creditors than bad and although improving, there are specific creditors who need to review their policies and ethics towards their debtor customers, this is a sincere attempt to secure your awareness that there are many things that needs to be rectified and you need to start doing it today, not next week or month, because next month those debtors would have been destroyed and devastated.
Like I keep repeating, you can't sow bad seed and expect good in return, it's impossible!
Note 1: Theda Muller is a UAE-based author of two books: Embrace Financial Freedom Volume One: 10 Proven Ways To Release Debt And Emotional Fears In Today's Economy, and Volume Two: Releasing Fear And Bouncing Back From A Debt Crisis. She is also the CEO & Co-Founder of the remedial company EFFRS LLC, Dubai. She also conducts webinars and workshops on debt recovery.]
[Note 2: The views expressed are the author's own and do not reflect in any way, the views of Emirates 24|7. Readers are advised to carry out their own due diligence before taking any decision.]
Follow Emirates 24|7 on Google News.