Creditors, protecting risks is important, but…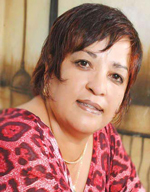 1. Not at the debtor's expense when they have presented themselves in person, including their debt-crisis situation, which does not only include your organizations liabilities, but all their liabilities, where most times the DBR (Debt Burden Ratio), is very real, where the reality can be on the border of horrific, but, they either:
a. Still have employment, or recently commenced new employment; OR;
b. Where they are still in the same employment, but their salary is reduced, where I was informed in such instances, consideration is applied, however, a positive outcome from a creditor, is like finding a needle in a haystack;
c. Where the debtor is requesting a 1shot reasonably reduced settlement, perhaps 20%, but it takes more than 1month to conclude, because the many internal parties insist on thorough due diligence to ensure the debtor is not taking a chance to demand such reductions. I can understand if a debtor demands 40 or 50% reduction, but we are referring to a reduction not exceeding the principal outstanding.
So, the questions posed today, specifically for a debtor whose salary was reduced to a commission basis only, with the relevant proof, now being helped by family to settle all their debts in 1Shot, why these questions?
• Is he's family here?
• Is he's wife employed?
• If she is, then where she is employed and what is her salary?
• Can you contact he's HR to check what salary has been disbursed in the past 12months? You don't think that this poses a risk for the debtor to lose he's job?
d. Where an SME or Business Owner's cash-flow has dwindled to the minimum, but they can still afford reasonably reduced EMI's (Equated Monthly Instalments), despite securing a restructure perhaps 1-2 years ago, where the situation for their business has declined, but their business is still active, with the proof presented to you;
e. Where you agree to a minimum EMI whilst you assure the debtor that you will present the remedial request, i.e. restructure and/or consolidation to the senior management, but in the interim you have not informed him that you have already requested the guarantee cheque, to present it to he's bank and if it is returned, legal action will be filed against him and this happened last week and there are a few key examples of such instances.
f. Where a debtor owns a business so did he's wife a few years ago, just her company is no longer in operation, but he has signed guarantor for all of her liabilities and repaying the EMI's, until he foresees that paying both he's EMI liabilities and hers has become unmanageable and so 2months before they actually face a debt-crisis, he requests remedial, after maintaining EMI's for years, and finally he's remedial requests are now pending for 4-5months, where delinquency has taken its course. My question is why are they being subjected to such unfair treatment, because when they approached you, they had no legal action filed, now they are bordering on the inevitable legal action, where the requests has been escalated to the senior management, after 4months, flatly refused in spite of having a very good record over the years, and now the pleas for help is being ignored? How are these actions justifiable? Where is the humanity and forget about beating the old drums of why they are in debt, or how they accumulated such debt, it happened, but they took ownership and responsibility for their actions. However, they have a family, so what happens to their family if they both must face legal action at this stage? How is it possible that senior management to whom this case was escalated cannot investigate the outcome with their subordinates? Why do the subordinates who are not senior management have the ability to unjustifiably just keep debtors on a string and then shut the door on them without a reasonable justification? I am yet to understand this and be assured that I do not defend debtors who do not have the ability to meet their requested commitment, as we apply stringent due diligence based on our many years of experience, prior to submitting such remedial requests.
When I continue to reiterate that debtors have no voice then here lies the core reasons for their non-responsive actions, or not taking responsibility, because many have tried to save themselves, but failed abysmally, because of not receiving the full support. Again, I am not referring to the manipulative debtors who have hidden agendas, as there are many and we are quite aware of such individuals. Here, I am referring to those debtors who sincerely need the help, who are sincere and have shown the willingness to repay their debt and who are not demanding, very important factor.
Many creditor targets can be achieved if attention to detail is applied more consistently, because regardless of whether a debtor you are pushing very hard pays 1 EMI you are demanding and it makes you momentarily happy, what about the debtor who owes millions who just requested your consideration for a restructure, where you would be receiving a sizeable EMI that can contribute monthly towards your target? Is it easier to just ignore such a debtor, or do they hold no value for you, or do you just assume that if you take the decision to approve such a request, that they will inevitably fall into default again in the future?
Let me share with you that in this arena, you cannot generalize, least of all paint every debtor with the same brush, because your actions are wrong, so are your decisions to close the door on them and then ignore their pleas for help. Like I keep saying, it is your job, so when you are in a position of strength then it is in your own interest to take their hand and help them up, not push them further down.
Somehow, it's been human nature for centuries to help people up, save a family, save a life, create happiness, peace, love and joy within communities and foster prosperity and abundance, so I will continue to sing this song…
Note 1: Theda Muller is a UAE-based author of two books: Embrace Financial Freedom Volume One: 10 Proven Ways To Release Debt And Emotional Fears In Today's Economy, and Volume Two: Releasing Fear And Bouncing Back From A Debt Crisis. She is also the CEO & Co-Founder of the remedial company EFFRS LLC, Dubai. She also conducts webinars and workshops on debt recovery.]
[Note 2: The views expressed are the author's own and do not reflect in any way, the views of Emirates 24|7. Readers are advised to carry out their own due diligence before taking any decision.]
Follow Emirates 24|7 on Google News.