Creditors – Remedial is the only solution…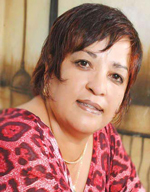 Hear me when I say that the old harsh, threatening methodologies applied in collections historically, is redundant, it is the most ineffective method to apply to get money from anyone and in fact, you the collector are building up so much resistance to money, that it actually has no choice but not to show up.
This is the age-old realism.
I cringe when I hear an individual's voice of terror when a collector has just arrived at their office, ignoring them and demanding to speak with their manager or HR and in some instances where the individual has made incomplete payments due to unforeseen circumstances, or just having a very high DBR (Debt Ratio Burden). The final story is the individual has requested a consolidation of more than one facility at the same bank, and/or a restructure which was refused for no reason at all. I fully understand there are exceptional cases of delinquency, but somehow the 50+ calls per day within an hour has instilled huge fear into the individual, so they are terrified to even take the call and I know this from personal experience.
When you ask me "please would you just try to make an effort to pay half of your overdue EMI? (Equated Monthly Installment) and we can see what to do afterwards then let me assure you Mr. Creditor I will move the mountain to make that promised payment. But when you inform me that you will "bounce the cheque, file a case and…and…and…" and I have received a few of those calls from different creditors in one day, then maybe I will not move the mountain just because of fear, hopelessness, stress, anxiety, misery and all the negative emotions that is tied to ongoing calls of screeching and harshness.
Just last week I was meeting a manager of a collections department on behalf of a client and whilst in that area the entire room went silent where there must have been 20+ collection representatives where one representative started shouting at the client at the top of he's voice, totally harsh, rude, abusive and obnoxious and even visiting clients sitting in the waiting rooms outside could hear this commotion and the office had closed glass doors.
Is this necessary? Do you need and love an audience? Truly? Why are they operating with inflated egos because for sure he realized the room had gone silent and everyone was focused on him! I almost gave him one of my apples as a bonus he was so vile!
You never assume that one day you might find yourself in a debt-crisis that is not self-inflicted but imposed upon you through a job loss or any other valid reason and my bet is that you would expect some collections representative to show some empathy, correct? The lesson is treat people the way you want to be treated regardless of your targets because if you applied softer skills and you are more respectful and reasonable with the client, the money will flow without your asking or going into fits and tantrums of stress to achieve your target.
The human race is yet to learn that especially in the world today, humans positively respond by showing kindness, care and support and it doesn't matter how the debtor got into debt, but if they are voluntarily standing in front of you asking for your consideration and support, then why would you refuse them? Most of the time we get the 'spill-over' of debtors who approached their creditors and were refused assistance, so seriously, there is no place for attitudes and being nasty and mean to people.
I can fully understand that creditors must visit an SME to check on key issues, however even here the tactics, manner of speaking, accusations and really bad treatment leaves a bad taste. I had a collection representative call a housewife who is holding the fort for her husband who is in debt; ask her if she had money in her purse why does she not pay the debt!
It is unbelievable what is going unnoticed and not escalated and we try our best to escalate as much as we can to fully support communities. However, we are not blinded to debtors who consciously avoid their responsibilities and are not willing to repay their debt, because I am highlighting the debtors who are willing as it takes all kinds to make a world.
Just like I 'pick' on debtors and highlight their faults, in all fairness I do the same for creditors. I also see in other debt forums that debtors are asking questions that make sense where those situations are real, where they are facing hopeless situations and reaching out for help, only to be told by 'experts' that 'you should not have got yourself into that debt because your DBR (Debt Burden) Ratio) is to high so there is nothing that creditors can do for you!'
Really? Says who?
Fact is, there is a solution to reduce the DBR and we do it every day, so how can debtors be discouraged like this when there is a way out? There is always a way out and if 'expert's are experts, then they should know this, not close the door on someone seeking help.
I was with a collections head last week who happened to be a local UAE National, very experienced and he told me that they actually go out to visit their clients to offer remedial services to pre-empt delinquency problems in the future. They have a smaller team where he says he doesn't believe in big teams, as they are proactive and have excellent results. They are one of the oldest banks, but highly efficient and the proof is that we hardly receive debtors who have problems with them. I was sincerely inspired and impressed to see that remedial is taken so seriously on such a professional level; that the best results are yielded and that their clients are happy. So their communities are thriving, business is stable and growing and I did not witness any stress in that environment so sincerely, it should be used as a model for others to learn from and take queues to serve humanity, organizations and the economy.
"What you put in you get out, same as what you sow you reap so in all facets of life, we should sow good seeds to reap the best!" A key point is nobody is infallible because debt consumes anyone, so we should never assume that we are not susceptible to that experience, because we are, at any time, not in our time.
Follow Emirates 24|7 on Google News.