Creditors, suddenly remedial support is fizzling…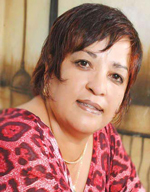 Creditors, if a debtor has approached you for remedial support, why are your collections representatives suddenly resorting to presenting cheques and then filing legal cases? In some instances, the request is completely ignored, the debtor pushed from one representative to another long before the next EMI is due, then demands are made or legal action advised.
A few days ago, a customer wanted to settle their credit card balance which was average, yet the finance establishment, not a bank, refused any 1fil discount, when their interest rate is way above the normal level for a card. They refused to negotiate, it's their way or the highway! So, what's the projected outcome? I would say from my experience, legal, then how can this be fair?
I understand the demanding debtor who is not only arrogant, but acts entitled when they have depleted all the credit and more, this example does not pertain to the debtor we are portraying. If a debtor's DBR is 100% and they are settling 1 medium credit card, with 2 very low remaining credit cards to be rescheduled, reducing their DBR to way below 50% and they have cash in hand to settle in a 1shot reasonable settlement nowhere near 30%, then why refuse them? Why opt to offer a restructure on a AED 18,000 credit card balance because if they do, the outcome will be repaying this debt 3 times over! How logical is that?
Currently there tends to be some huge illogical unjustified reasons when it pertains to remedial or settlement requests, unlike before, where:
1. Creditors are assuming that customers approach a remedial company, so they can stop paying their EMI's and finally secure a restructure – Wrong! The customer has had their own foresight that in the following 1-2months they would be facing a problem and be unable to meet their EMI's, due to their cash-flow problems. So, the creditor stalls their response by months, placing the customer in delinquency, because after all, they did say that they would be facing a problem meeting future EMI's, but can afford 50%, which is what we requested. What have I been advising debtors for years? i.e. 'Approach your creditor or a remedial company long before you will face problems…" and it has taken many years for them to realize that this is the only logical action to take when the situation appears grim around the corner.
Clearly all creditors and/or bank's have their own policies, which cannot be dictated, but unique debtor circumstances can justify a special review to try and accommodate a remedial request, taking the debtor's entire financial exposure into consideration, which is what remedial companies undertake, as neither the creditor or bank/creditor has the ability or takes the responsibility to 'buy-out' the debtor's liabilities, especially where the salary is credited to the account monthly. In many cases it is impossible to perform and approve the latter, where the total liabilities are excessive, but then a creditor cannot simply deduce incorrect assumptions, simply because they feel they are qualified to do so, when they have not seen the entire picture.
2. Remedial requests are prolonged for as long as 6months or more, where none of the creditor representatives take responsibility for the case, even after convincing the debtor that they must pay 1 EMI and then the case will be submitted for restructure review, or deferment review, where once the EMI is paid, the case is allocated to the next collector, where there is absolutely no handover, so no continuity and finally, the customer is faced with more penalties, demands for all immediate overdues, or legal action. Since when does a creditor not realize that reducing debtor income will result in job losses, to which they are not immune?
You do not get to push people around like balls when they are pleading for your help, where you are in a position of strength to tender such assistance, but you simply show a blind eye, because your only objective is to secure your target.
I agree that many debtors do not deserve the attention, because they are either under-handed or have hidden agendas not to fulfil their obligations, however that phase is slowly dying a death, where people are now coming forward for the help, as many still have existing businesses that is operational, although the income has reduced, some still have jobs and again they have a reduced income.
But despite presenting all supporting documentation, in many instances the creditors continue requesting additional documentation, the case gets lost in the mist, nobody knows the outcome and finally one manager will call the customer in to discuss the case only to inform them that "We cannot approve your restructure, what you need is a cash injection!"
Seriously, as if a business owner has no clue that a cash injection would resolve their problems tomorrow morning? How is it possible that these individuals appointed as managers at organizations have such bad client service skills and business experience that they have no clue about the solution they are presenting to their customer, when it is irrelevant and not the reason that the customer assumed they were requested to meet after 4months of waiting for a remedial solution to be approved?
Let us not regress, because if we do, it affects the full cycle, that means all of us, because it is imperative that we take hands and try to support everyone, as the spin-off is immeasurable. In situations like these we are supposed to be one, not one party who operates under the auspices of 'entitlement' and another perceived as 'beggars', where the latter applies to both the debtor and the remedial companies.
The customer walked through our door, not yours for a reason, which is normally that they have already walked through your door multiple times receiving no assistance or support, their requests and pleas disappeared on deaf ears jus because, no specific reason, a factor many debtors have had to accept and learn to live with, until someone referred them to a remedial company who fully supports debtors.
So, why throw the stones at the remedial company, why not accept your faults and try corrective measures and damage control to protect your organization's assets? Because it's easy to point fingers and blame others, simply.
The world has evolved, yet some of you are oblivious and still exist in your own cocoon, you do what suits you and act unaffected by the hardship you inflict on debtors when they are pleading for your help and you turn a blind eye, when you can help. It's about extending kindness and supporting where you can and as an entrepreneur, I understand more than you do about business, so I don't expect you to transform your organization into a charity, but you can do better.
Note 1: Theda Muller is a UAE-based author of two books: Embrace Financial Freedom Volume One: 10 Proven Ways To Release Debt And Emotional Fears In Today's Economy, and Volume Two: Releasing Fear And Bouncing Back From A Debt Crisis. She is also the CEO & Co-Founder of the remedial company EFFRS LLC, Dubai. She also conducts webinars and workshops on debt recovery.]
[Note 2: The views expressed are the author's own and do not reflect in any way, the views of Emirates 24|7. Readers are advised to carry out their own due diligence before taking any decision.]
Follow Emirates 24|7 on Google News.