Creditors understand remedial and keep your word…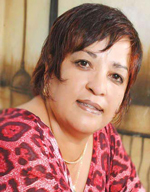 Not all default debtors are habitual defaulters, each case is unique with its own history and should be reviewed and acted upon as such. There is a myriad of reasons why debtors go into default, I agree, some are intentional and have no will to repay their debts, but most are genuinely wanting to correct their situation, but finding themselves in a hopeless situation due to:
1. A reduction in salary;
2. Termination without notice for matters that could have been amicably resolved, i.e. creditors appearing at the workplace repeatedly demanding to see the HR Manager;
3. Redundancy many times as an excuse;
4. Elimination of salary converted solely to a commission basis without prior notice;
5. Spouses losing their jobs
…and the list continues
So, when you as the creditor, emails a potential remedial settlement offer to the debtor or remedial company, which includes a down-payment, stipulating the newly reduced EMI and the debtors pays this EMI immediately, only to find that once the down-payment is made, that the restructure is declined for reasons known prior, i.e. high DBR (Debt Burden Ratio), then there is something horribly wrong with your system, or you. In this specific case the debtor was requested to sign a new agreement and issue a new guarantee cheque thrice, where pleas to return the 3 newly issued cheques, are ignored and now the case is pending legal action, yet the customer has displayed much commitment and integrity and has a good history over the past years.
a. How is this correct?
b. Why was it so significant to secure the down-payment with no integrity to commit to the documented promise?
c. Why ignore the customer's pleas to return the 3 new guarantee cheques, when you have the original one?
d. How do you not have any ethic or principle to respond to the customers pleas for he's cheques to be returned?
The key question I have is where is the stringent best practice policies supposedly instituted within banks and large financial organizations? There are senior managers responsible for this process, so how do the auditors overlook such discrepancies and approve them and finally, who cares about the fact that the customer was unjustifiably mislead?
After all this scenario, the manager informs me that the customer can ask he's salary bank to buy out this liability, which is not even high. Why does he dictate this now and how does he not understand that within an authentic remedial environment, we first check if the customer qualifies for a buyout to simplify the total exposure?
The resistence from some banks to accept remedial requests from an experienced remedial company is appalling, where, if you don't understand remedial then understand this:
1. Remedial companies undertake tasks that no one single bank can action, i.e. you are not able to reduce the customer's overall DBR, only your liabilities EMI (Equated Monthly Installment, but without your co-operation to review the presented projected EMI, the projected total DBR is impacted, because you refuse to co-operate.
2. When you are 'playing' with a customer just to secure a down-payment towards your targets, then it's done in bad ethics and intentions, because finally your real intention is only to institute legal action. Within the remedial action scenario, legal action, is the last resort and totally avoided because most of the time when you are civil and co-operative towards debtors, they will co-operate, as they presented themselves, took ownership and responsibility for all of their debt, you didn't' have to do that job.
3. They already approached you in the past with no support at all, so why would they continue pushing with no outcome?
Finally, there is such a thing as 'going through hard times and trying to desperately make ends meet', I have been there, which is why I do this job and write these articles, most of you have not, so how can I even expect you to comprehend that degrading, humiliating and giving a debtor false hope, is the most abysmal act to perform on anyone? Seated in your position of strength within your organization does not mean you can wield your power as you please, it only means that you need to come to the table as a human being, do your very best and put more value than is expected of you into the market, so it can be returned to you in so many ways. When you transform a life you restore hope, you make a difference, because we are all a team, supposedly to take hands and pull someone out of a hole and restore their faith in themselves and humanity.
Today, jobs, be it executive or junior, they all exist for the same purpose, i.e. to transform lives into what we all came here to do, be happy, live in harmony and peace of mind. There is no time to mislead people who direly need your help and then shut the door in their face, just because you can after you get what we want out of them. That's termed bad manners, bad ethics and zero integrity and as a manager you are planting bad seed within your division and setting a bad example for those coming up the line, because your message is clear 'It's ok to treat customers this way'.
True leaders empower their team and other people around them, they don't manage by fear with sub-human principles and policies, breaking people's spirits for a living?
How many times have a said that nobody is infallible, we all pay our dues, in its own time, not ours?
Learn to be respectful and a decent human being, because abusing your power is unacceptable.
Note 1: Theda Muller is a UAE-based author of two books: Embrace Financial Freedom Volume One: 10 Proven Ways To Release Debt And Emotional Fears In Today's Economy, and Volume Two: Releasing Fear And Bouncing Back From A Debt Crisis. She is also the CEO & Co-Founder of the remedial company EFFRS LLC, Dubai. She also conducts webinars and workshops on debt recovery.]
[Note 2: The views expressed are the author's own and do not reflect in any way, the views of Emirates 24|7. Readers are advised to carry out their own due diligence before taking any decision.]
Follow Emirates 24|7 on Google News.