Creditors, why the huge increase in down-payments…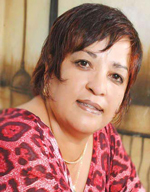 For clarity purposes, let me reiterate that customers approach you for a reduction of EMI's (Equated Monthly Installments), due to being unable to cope, hence delinquency for one or more months.
If you consider approving this remedial request and the overdues is not that high, say 2 EMI's, why do you suddenly need both, when clearly the delinquency is due to a proven dire situation where termination proof being one example is presented, and more proof that a new job was recently secured where the first salary was paid, but insufficient to service the backlog. Why demand the down-payment immediately? Where would they get the funds in the middle of the month, after paying partial backlog of rent, renewing family residence visa's, backlog utilities etc.…?
If the customer is sincerely unable to meet the requested down-payment and can source 50%, it is also refused, and the customer is informed that legal action will proceed, totally closed for negotiation.
Below are my mind-boggling questions:
1. Why would you not consider a customer's partial payment as their token of commitment, with a promise of a PDC for the balance down-payment on their coming salary date, specifically, when you are the bank that holds their salary personal loan?
2. Why does the same months of unemployment equated to the months of delinquency, not taken into consideration, when previously, the customer was regular from inception?
3. Why is it then necessary to threaten the customer with legal action, when they just showed you their commitment in line with their ability to meet a partial payment and then complete the full payment on their salary date?
4. How is a customer 1 month in default with an auto loan EMI, who has submitted a remedial request that is ignored for an entire month, is then demanded the new EMI to be included in the down-payment (2 EMI's) and if it cannot be paid, legal action to attach the vehicle is informed and actioned? Why is it the customer's fault that the creditor has taken one month to revert with their response? Does it seem like the customer has not taken responsibility for their debt or the bank cannot contact them?
5. Alternatively, the customer pays the 1 EMI as a down-payment, the collector promises that once the payment is done the restructure will be submitted for review, but thereafter the account is allocated to the next collector, who has no knowledge of the promised history, so the customer is once again grilled for another EMI, and the saga continues, until the next collector allocation in the following month. So where is the consistency or are delinquent customers simply treated like degenerates, just because they shouldn't have a voice?
6. Besides being totally target oriented with little or no empathy for humane situations, why is it so hard for collectors or their managers to show some form of degree of empathy, to fully support debtors who show that they have taken ownership and responsibility for their debt? Why do you continue to generalize and paint each debtor with the same brush?
7. Why is it not possible for a collector to not comprehend that they are dealing with humans who are subject to any kind of negative situation like:
a. Being terminated from their employment without prior notice, just a letter on the table one fine morning;
b. Or their spouse who could be the main bread winner in the household is terminated;
c. Or their salaries are reduced without notice to commission only;
Can you simply understand why debtors approach remedial companies or reach out for any form of support after failing to derive at an amicable arrangement with their creditor? It is possibility clear to you at this point that you have no right to run any remedial or other company down when you find that the debtor has approached them for help? Who has time to waste to incur additional fees when their creditor should have helped them in the first place? So how are you qualified to question the debtor on how much they are paying the company and then informing them that they are just wasting their money?
Life hands us all forms of challenges, of which nobody is not susceptible to facing them. Hence, no, you are not entitled to boss your customers around, push them into a corner and threaten them with legal action if they justified their situation to you with documented proof?
It's a very bad feeling for the customer to find themselves in this position, where it was not self-inflicted, they never knew they would be terminated, or their salary reduced to commission, so whilst you are in your comfort zone of monthly salary assurance like clockwork, just imagine for a second that on the very date, no salary is credited, and you get the letter on your desk.
Would you expect empathy and sympathy from your creditors? So how is it you are acting inhuman? Is it not in the best interest of your employer to receive partial debtor payments than file legal action? Business evolves and so when you break the cycle, at some point, you are affected, seems you are oblivious to this very pertinent fact!
YOU TELL ME…
Note 1: Theda Muller is a UAE-based author of two books: Embrace Financial Freedom Volume One: 10 Proven Ways To Release Debt And Emotional Fears In Today's Economy, and Volume Two: Releasing Fear And Bouncing Back From A Debt Crisis. She is also the CEO & Co-Founder of the remedial company EFFRS LLC, Dubai. She also conducts webinars and workshops on debt recovery.]
[Note 2: The views expressed are the author's own and do not reflect in any way, the views of Emirates 24|7. Readers are advised to carry out their own due diligence before taking any decision.]
Follow Emirates 24|7 on Google News.