DCCI members' exports to GCC surged 51% in 2012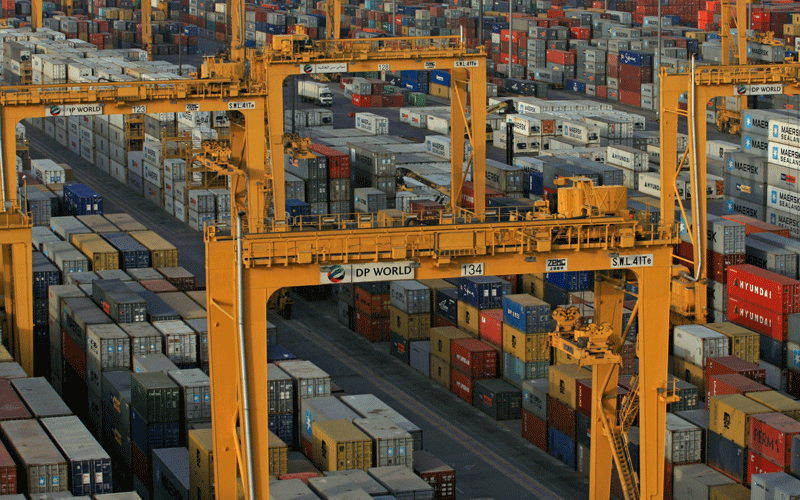 Value of exports of 11,110 of Dubai Chamber of Commerce and Industry (DCCI) members to 210 destinations in 2012, based on a data of the Certificates of Origin (COs) issued during the year, reached a record high of Dh268 billion with a year-on-year growth of nine per cent, revealed a recently-released DCCI analysis.

According to the report, the value exceeded by 26 per cent to the pre-crisis level of Dh213 billion in 2008 while export/re-export value rose from only Dh23 billion in 1996 to more than 10 times the value in 2012.

In its analysis of the GCC market, the report pointed out that the value of export to GCC member countries expanded by 18 per cent in 2012 to a total of Dh136.7 billion, or 51 per cent of the total value for the year. Major contributor to growth was Saudi Arabia, where the export value of Dh71.6 billion accounted for more than a fourth (27 per cent) of the total value and 52 per cent of the total export to the region. The value posted a year-on-year growth of 21 per cent.

Exports to Qatar and Oman had actually expanded at higher rates of 26 per cent and 35 per cent, respectively. However, the respective values were much lower at Dh 20.2 billion and Dh10.2 billion. Double-digit growths were also noted for exports to Kuwait at 17 per cent to Dh17.2 billion; and to Bahrain 11 per cent to Dh3.4 billion.

Meanwhile, trade between companies inside Dubai's customs territory and those in the free zones and duty shops of the UAE narrowed by four per cent to Dh13.7 billion, the report said.

Improving economic condition and rehabilitation of Iraq's oil industry had pushed demands of the country to high level, making it the largest non-GCC export market of Dubai Chamber members. Value of export to the country rose by 354 per cent to Dh41.7 billion, from a year ago value of only Dh9.2 billion.

Despite the downturn in export to Egypt during the brief period of unrest, demand immediately recovered and even expanded with the conflict resolution. This is reflected in the annual growth of 34 per cent in Dubai Chamber members' exports to the country, with the value increasing from Dh 4.4 billion in 2011 to Dh5.9 billion in 2012.

Similarly, exports to Libya expanded considerably following resolution of the conflict. Growing by 279 per cent, exports to Libya reached a value of Dh4.2 billion in 2012. Other major markets that had expanded in 2011 were Turkey, with members' export to the country rising by 111 per cent to Dh1.9 billion; Ethiopia, by 56 per cent to Dh2.4 billion; Jordan, by 28 per cent to Dh5.2 billion; Yemen, by 22 per cent to Dh3.9 billion; Algeria, by 10 per cent to Dh 2.2 billion; and Pakistan, by 2 per cent to Dh3.2 billion.

On the other hand, exports to Lebanon likewise contracted by 17 per cent to Dh1.9 billion; and to Sudan, by three per cent to Dh1.7 billion.

Hamad Buamim, Director General, DCCI, stated that the chamber members' exports and re-exports in 2012 showed record growth thanks to their expansion into promising markets of the world. This also goes out to prove that the trade sector is once again the leading driver of Dubai's economic engine while the emirate's appeal to the global investors is on the rise as is the competitiveness of Dubai businesses in the global arena.

Follow Emirates 24|7 on Google News.