Debtors, blocking your 'Money-Flow'…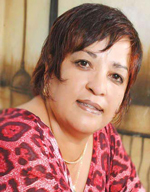 Maybe you are unaware of the principle of the 'Flow of Money' and I see this daily, where I try to transform your way of thinking right now, in your debt-crisis situation, but it's a tough job when you insist on being fixated on all the negative aspects of why you are facing this situation with no positive outcome, not even the slightest bit of light is coming through your tunnel and here's why.
1. You cannot recreate a new positive situation with old habits of unwillingness to repay your debt, even if you cannot meet the full EMI, release part of what you are able to pay, because it not only shows credibility, but it has a positive impact to allow more to flow into your experience, when you let go willingly of what is in your hand.
2. Debtors will moan and groan relentlessly about not having enough money to pay their EMI's and facing a debt-crisis, but I can guarantee you to check their social media pages on weekends and you will find they are out and about, spending money, which is an indication of priorities being in the wrong place. So, you cannot progress, because you are not prepared to make any life-changing sacrifices. My question is always "What are you prepared to sacrifice?
3. When you continue to plead poverty, or cry wolf about the dire lack of money in your life, even if it is the true situation, then you are sending a message to the Universe to 'Give me more of the same', so that is exactly what you will receive, created by YOU.
4. When you continue to please poverty and drain others around you about the lack in your life, but you are ready to take a plane for a short holiday, which is sometimes conveyed to others as 'an emergency', when it is not, or your parents are ill, or some other excuse that is untrue, then you are blocking yourself from the personal transformation that you seek.
5. When people ask you how you are, and your reply remains 'I am a poor man/woman', then poor you shall remain, because words, thoughts and actions have power and only you are bringing devastation upon yourself by using these words.
6. Never leave your home not feeling or looking like a million dollars, even if you don't feel it, you should learn to create that power from within, by mastering practices of well-being and personal transformation, because that will be the core change factor in your life and it does not have to take years, you can experience positive change within 24hours, if you master the art.
7. Holding onto money that belongs to someone else, when you can repay it, means you are creating your own blocks, if nothing can flow free from your hand, then it means nothing free can flow back to you. We create our own limiting beliefs, as they say 'stuckness', where many complain that they are stuck, where that only means you have not learnt that you have to open yourself up in all facets of your being, to allow new things to come into your experience, new opportunities, clients, promotions at work, salary increment, anything that can make a difference will surface for you, if you learn 'The Art of Allowing', and just what that can mean to you to transform your life.
8. The 1st steps to Personal Transformation of Self, is as follows:
a. Open your mind to all kinds of thoughts, words and actions;
b. Open yourself up to all kinds of experiences and favour;
c. Release what is in your hand that must go to the rightful place;
d. Don't hold back;
e. Don't delve in negativity or negative talks as it results in continuous negative situations;
f. Don't beat the old story of why you are in this debt-crisis situation right now, how you got there (and most of you don't even know or wont admit the real truth), or resort to continually blaming someone else, or some other situation, when you created it yourself and the story is dead! You need to focus on the new picture that you can create, hold the vision and focus on developing new habits. Most of the time it makes you feel so much better to blame someone else or something else and nobody really cares about the reason, all they care about, is that you correct the situation and stop saturating them with your negativity. You will know this is true, when people start moving away from you, when they see you, they will avoid you, or not take your calls, or you will not be included in socials as normal. So, don't sit and wonder why, because you might get lost!
There is nothing more rewarding than reinventing oneself, where emergence in new tools and techniques and self-help is widely available on the internet, so it does not have to cost you zero, but it is up to you to realize that we all get chances in life, some of us a few times, where if this is your chance, then make the most of it, because true transformation starts with you first, then your situation will automatically transform and unfold before your very eyes, and it might just shock you.
Stay positive, move forward, monitor your progress and care about yourself first, because you can't serve with an empty negative cup!
Note 1: Theda Muller is a UAE-based author of two books: Embrace Financial Freedom Volume One: 10 Proven Ways To Release Debt And Emotional Fears In Today's Economy, and Volume Two: Releasing Fear And Bouncing Back From A Debt Crisis. She is also the CEO & Co-Founder of the remedial company EFFRS LLC, Dubai. She also conducts webinars and workshops on debt recovery.]
[Note 2: The views expressed are the author's own and do not reflect in any way, the views of Emirates 24|7. Readers are advised to carry out their own due diligence before taking any decision.]
Follow Emirates 24|7 on Google News.