Debtors, challenge yourself today and overcome…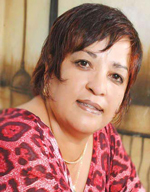 There are thousands of you still lurking in the shadows, fighting your debt-crisis silently, hoping for a miracle, because I know you have tried all ways with no positive outcome, but today is where I redirect your focus, on how you arrived at this crisis and how to transform your life. The steps I am sharing will form the sound foundation you need to emotionally prepare yourself, to face your debt-crisis. There is absolutely no way when you are engulfed in emotional fear, with zero clarity or focus, including being insecure and unstable, that you can make informed decisions to act.
This advice is not 'a pie in the sky', or a 'delusion of grandeur', but the true facts, which are, creation of realities, i.e. you are responsible for your situation, because simply, you created it!
a. "How did I get into this situation so fast, without even noticing?
b. How did my business just spiral, why was I not focusing and wasting time and not noticing that I had not set an intention to achieve anything, I was just spending money unconsciously, probably assuming there was a 'bottomless pit'?
c. Why did I not see any 'red flags'?
d. Why can I not account for most of this expenditure in detail?
Because, when money flows, we lose our mind, we never stop to 'maintain records, or even think about a rainy day and as fast as that money flows into your life, if you don't respect it, you will lose it and it doesn't matter if it's thousands, hundreds of thousands or millions.
I know this, because it happened to me, except, I was spending my own millions, not someone else's, but I also never focused on the fact that my money flow was not a bottomless pit, I was too concerned to meet the needs of Tom, Dick and Harry, until my flow was depleted, where the shock was, they were all nowhere to be found once my pit was dry!
We are human, we make mistakes, so beating yourselves up about it, will ensure you continue to regress, the doors will continue to remain close, nothing will move and the tunnel will seem long and dark with no hope, because that is what you are creating, just like you created your debt, or lost your money – Blame yourself, take responsibility and once you have clarity, set your intention and take the much needed action to save yourself and your life.
Many will say talking is easy, yes, it is, but put action into your words and thoughts and keep them positive, because you need to do nothing else but change your thoughts to change your world. Nothing remains dark forever, so unless you make that move to step out and take action, nothing will change, you will simply revolve around in circles, with no progress, worsening your situation.
When you don't have a plan, you are lost, because then it means you have no direction, therefore no forthcoming solution and it's a sad day when just around the corner, you could have saved yourself.
When you are down and out, learn to saturate yourself with books pertaining to achieving wealth, abundance, prosperity and new success in your life, forget about beating the old drums of how you got to your debt-crisis, because it's gone, you must learn to move forward and put the old behind you.
I never stop emerging myself in improving my own knowledge and experience and just this weekend I picked up my favourite "Think And Grow Rich" by Napoleon Hill and it's a book you should keep pushing yourself daily, because if you master the teachings in that book, you will master achieving tremendous wealth and transforming your life. So instead of prancing to the mall and spending money you don't have on goods you don't need, invest in this book, because it is a lifetime investment.
Let me share some significant points with you. There are six ways to turn desire into Gold, so follow those steps daily, no matter how depressed, suppressed and repressed you feel. Some powerful affirmations he shares in this book, that should resonate with those of you who live with huge hope, who know that you can transform your life, but maybe you don't know how, so here they are:
"Every person who wins in any undertaking, must be willing to burn he's ships and cut all sources of retreat…"
"You may as well know, right here, that you can never have riches in great quantities, unless you can work yourself into white heat of desire for money, and actually believe you will possess it…"
"When you begin to think and grow rich, you will observe that riches begin with a state of mind, with definiteness of purpose, with little or no hard work…"
"Before success comes in any man's life, he is sure to meet with much temporary defeat…"
"I will never stop, because men say no…"
So, really, things are thoughts and powerful things at that, when they are mixed with a definiteness of purpose, persistence and a burning desire for their translation into riches. Which means that it doesn't matter where you are right now with your debt-crisis, you can change your situation by changing your thoughts and the help you need will flow to you. This is not a fallacy, it is how the universe revolves for us humans who can connect at that level and somehow many of you remain clouded. I speak to many daily, but they are bent on rattling off their old story and beating their old drums, when they don't realize, if they just stopped for 5minutes and listened to themselves, and remembered how many people they rattled that same story to, how may people stopped taking their calls or responding to their pleas for help, because most people will listen to your story, but they can't get involved as they have their own lives and responsibilities.
The job is yours and only yours and nobody can do it for you and I am here to convince you, that your problem is miniscule versus the power you can acquire to be happy and at peace again. Just listen to yourself when you want to start on a rampage or rattle on about your problems and tell yourself, 'nobody is really listening or want to help, because they have their problems', I need to find the right solution for myself and start your daily practices, google, read up about transformation and start your new journey, because it's that simple…
Note 1: Theda Muller is a UAE-based author of two books: Embrace Financial Freedom Volume One: 10 Proven Ways To Release Debt And Emotional Fears In Today's Economy, and Volume Two: Releasing Fear And Bouncing Back From A Debt Crisis. She is also the CEO & Co-Founder of the remedial company EFFRS LLC, Dubai. She also conducts webinars and workshops on debt recovery.]
[Note 2: The views expressed are the author's own and do not reflect in any way, the views of Emirates 24|7. Readers are advised to carry out their own due diligence before taking any decision.]
Follow Emirates 24|7 on Google News.