Debtors – Don't try to beat the system, you're beating yourself!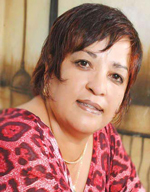 The thing I detest about helping many debtors facing a debt-crisis, is their lack of integrity to walk the walk of debt recovery and not just initially talk the talk when they are facing legal action and use the remedial assistance to release the pressure, then start planning various ways of applying for more credit, simply because it has become a bad habit!
When you are seeking debt recovery from your debt-crisis, and then know it's a hard sacrificial journey you must take where suffering along the way is an integral part of the lesson as there is no short cut. So thinking of ways to beat the system is the last thought in your mind if you want to succeed at becoming debt-free.
Don't act clever and think you are smarter than the person trying to help you, whether that is an experienced creditor, or remedial consultant, because you first need to respect yourself, then the person whom you have asked for help.
Over the latter years the reins have been pulled in so there are no short-cuts and alternative paths to take even if your creditor has reduced your EMI (Equated Monthly Installment) and your remedial consultant has reduced your DBR (Debt Burden Ratio), know that the very process is recorded on your credit record so there is no getting away from the fact that you were assisted.
So even if you are blacklisted for 100 years, get this, it is for your very own good, nobody else as lessons must be learn't when on this journey and you need to embrace this with open arms or else it would be very simple to revert to your old habits.
I see very little respect being shown for creditors who are trying to help where debtors insist on placing the blame on creditors for their situation, so let me be frank and ask these questions:
1. Who spent the money? You or the creditor?
2. Who willingly signed the credit application?
3. Did you sign it and read the fine print or did you just blindly sign it and now placing the blame on the creditor?
4. Do you even have a copy of your guarantee cheque when you issued it upon signing the credit agreement or you have no clue what you signed, blank or filled in?
5. After availing yourself of all these credit facilities did you not at some point realise that you were firstly:
a. Spending money you have not earned or have in the bank as savings?
b. Did you even give 'a rainy day' a thought and create a 'nest egg?'
c. Did you not realise that approving to take all that credit mean't that your EMI's would exceed your monthly income? Or did you simply think you would continue taking more facilities by making one hole to close another?
d. Did you not realise that once you started cycling credit card payments that a bomb would eventually explode?
e. Do you have anything to show for the money you spent?
In the earlier days of initial remedial processes surfacing I personally witnessed much humility from debtors who were very willing to be committed to recovering from their debt-crisis but today, their attitude is somewhat along the lines of creditors have no choice but to do them this favour and approve any request they present!
Wrong! Nobody owes you a life and today I wanted to seriously stress this point and a few below:
1. There are no free lunches. If you take something it is your moral responsibility to repay it and be willing to do so as well as it is your problem and duty to take ownership willingly.
2. It doesn't matter how easily you assume that 'you can get off the hook' by taking alternative action, at the end, the creditor is within their right to institute alternative action as they are there to prevent risks and protect their organizations assets.
3. You can't beat the system as everything is in place so don't even assume that you can. If you manage to succeed, then life will come around for your dues in its time, not in yours because that is how it works, it's called The Law of Life.
4. You need to learn to be Grateful that a creditor had willingly afforded you the opportunity of approving that credit at the time you needed it the most so repay it willingly and with sincerity, because what you sow comes back to you.
5. It is extremely unethical to refute what you owe, complain about late interest, over-limit charges and all the penalties applied for delinquency because you created that situation so you have absolutely no right to demand discounts 'simply because you feel the need to, or because the creditor owes you this right'. The creditor owes you no rights except to repay your debt, period.
6. As a remedial consultant I encourage creditors to secure additional financial instruments as guarantees to fully alleviate the future risks they may face because times have changed, debtors attitudes have changed and so the creditor must make the right decision to avoid these risks.
You may wonder why the harshness towards debtors is because I find many of their attitudes are unacceptable, versus the initial days when debtors were willing and showed integrity, respect and commitment.
But I find the attitudes these days are appalling and disrespectful.
So as the time changes, we remedial consultants also change as we do not wish to be labeled as supporting debtors with remedial where their intentions are not honorable.
Then they are shown the door because it's that simple, we too cannot afford the same risks.
I believe in being authentic and when the time comes to focus on what can be improved, then I will voice my opinion as we focus on the rights, not the wrongs, where nobody is really willing to speak out about this change in debtor attitudes, except within their organizations.
Be aware that remedial consultants are alert to these very bad attitudes and intentions, so we are also trying to correct them with debtors who approach us for assistance.
The outcome must be mutually beneficial to all parties, and then everyone wins!
Follow Emirates 24|7 on Google News.