Debtors, don't turn the table on yourselves…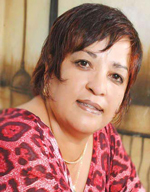 A visible trend expanding rapidly is debtors spending a huge amount of time trying to secure investors for their ailing businesses, including intentions of servicing their debt delinquency, in some instances, repaying the total liabilities with banks and suppliers.
This may not be a bad strategy, but only if your business has promising prospects, is fully established for a no of years with a sound reputation despite current hardships and you are positive that you can service your investor's Return On Investment (ROI).
When you are in debt then there are no short cuts, not even to use someone else's hard-earned money for your own personal gain, with absolute intentions to fully utilize the investment funds to service your debt. Unless you can secure approval for a buy-out or a loan to settle your debts, banks do not approve loans to repay debt otherwise, so the same principle should apply for your own debt.
When you are in debt, then shortcuts almost never exist, because there is a lesson to be learnt, sacrifices to be made and commitments to be kept, as the flipside of this coin is regaining your self-respect, self-confidence, credibility, integrity and reputation. These cannot be bought in any store, it takes hard work and consistency to finally be debt-free, with your own money, not someone else's.
In most instances. it took you a long time to accumulate your debt, so how come you demand a solution in a week, month or a few months? It requires patience and perseverance to achieve your objectives that will set you on your path to financial freedom.
In 'the day, when most businesses were booming, and an investor wanted to opt in to secure a piece of the pie' then you would probably have been reluctant because you didn't need the money, or you would have no hesitation to approve such investors with a clear conscience.
These days you are wasting time faffing around meeting multiple investors to secure their approval, when you know that your credit rating and credibility are an open book, that they can be obtained at a drop of a coin when requested, because that is a document you will have no option but to present.
If you avoid presenting the whole truth and nothing but the truth, understand a key factor that as much as you assume you are a master manipulator, successful investors and business individuals have it mastered down to a fine art, which is why they are successful, as they know how to apply their due diligence and seek out the truth.
My concern is that on the flip side, your delinquency is accumulating and spiraling out of control, whilst you spend invaluable time you could have used to meet with your creditors to resolve your debt-crisis, which is probably in a dire state, bordering on legal action.
The problem is many debtors choose selective memory or consciousness when they have convinced themselves that the investor option is the best shortcut they can secure. In fact, once the investor declines the opportunity, your situation is probably 4 or 5 times worse, because an experienced investor would have facilitated a professional audit, by which time when they find that the companies liabilities are in a dire situation, that door will close and then facing your creditors will be an extremely difficult task.
You need to take responsibility now to put out the burning fires, not just ignore them and once the investor declines, you want to take a demanding attitude towards your creditor for a 50% discount and restructure, simply because you lost control and when your creditor declines, resort to a bad attitude?
Wrong, experience has always taught me that when you have money, then you don't need any money offers, but when you need money, there will be no offers, because normally it's the long hard road that only you must take, nobody else, because it's the lesson ordained for you to learn from and never repeat again.
Sometimes investor injections can fully support a business where there is a temporary cash flow problem, but sound secured contracts or agreements existing for long tenures with excellent pay masters.
Then it makes perfect sense, including current long-term prospects that are pending for closure with absolute surety, however the latter is almost never guaranteed, because in business you cannot summarize or speculate aimlessly, hoping you would strike those irons, as the tables can turn in minute. It only takes one competitor to outprice you or add extra value that best suits the client, which is something you could have missed.
None of us are infallible, especially in business, so vigilant is the key factor on all fronts and that includes 'taking care of your cheese'.
As business owners who have failed and you try to make the wrongs right in the incorrect way, you almost always resort to selective hearing when sound advice is tendered, until the bottom falls out, then you resort to amateur dramatics, pity parties and emotional angry aggressive outbursts, which actually worsens your state of mind and situation.
Note 1: Theda Muller is a UAE-based author of two books: Embrace Financial Freedom Volume One: 10 Proven Ways To Release Debt And Emotional Fears In Today's Economy, and Volume Two: Releasing Fear And Bouncing Back From A Debt Crisis. She is also the CEO & Co-Founder of the remedial company EFFRS LLC, Dubai. She also conducts webinars and workshops on debt recovery.]
[Note 2: The views expressed are the author's own and do not reflect in any way, the views of Emirates 24|7. Readers are advised to carry out their own due diligence before taking any decision.]
Follow Emirates 24|7 on Google News.