Debtors, getting out of debt is a sacrifice and struggle…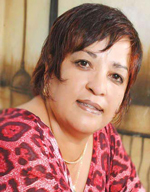 Before you start complaining and having your own private 'pity party', realize that debt recovery is a long hard road of…
a. Taking ownership and responsibility;
b. Really struggling and sacrificing;
c. Compromising, which means no leave, trips to your home country, including futile excuses as to why you need to go. Truth is, you don't have to go anywhere when you must sacrifice a commitment to creating peace for your being, because right now, you have none, so really, you have no choice. Money you can use for creditor payments, should not be used for any luxuries when you are in this situation;
d. Learning the art of humility;
e. Withstanding all forms of embarrassment, degradation and humiliation and consuming that with grace and gratitude as a hard lesson you must learn;
f. Scaling down is a must, because you cannot recover trying to maintain the same level of lifestyle;
g. If you've had to resort to seeking a room accommodation and you are still alive, then bravo, you learnt to make the sacrifices, be grateful for that room, any food you must eat, or the people who have reached out to help you with the basics;
h. Quit complaining to everyone, because sincerely, very few people care and then continuing this path, means you are asking for 'more of the same'. Learn to create new stories, of a new life that you want to create in the future and hold that vision, because if you do, it will show up for you, at the right time;
i. Quit demanding rights from your creditors like 50% settlement when your principal is 90%. It's not going to happen, unless you have a life-threatening reason or unusual circumstance that can be reviewed and approved by your creditor;
j. Don't make demands to expect a miracle in 1 day, because your debt was not created in a day and Rome was not built in 1 day either;
k. Debtors often want to 'leapfrog' the entire recovery journey and it's not possible, because demanding any right you assume you have is out of context, as you have none. Your situation also is not unique, because there are thousands like you who act like they are entitled when they should be humble. Wake-up call, you are entitled to zero, except to repay your debt. Consider that if your creditor approves your request, that you just secured favour, so be grateful ad show your gratitude by maintaining that commitment;
l. If you're complaining that creditor representatives are continually harassing you with phone calls after handling over your debt portfolio to a remedial company, then know that 99% of the time, that it is their job, that their employer has systems in place to automate notices of overdue payments, and I agree that some representatives abuse their rights with debtors, but you cannot generalize, because not everyone acts this way. There are some very understanding accommodating creditor representatives, but the problem is they have bad experiences of being kind to debtors, so good debtors often face the wrath of those problems, where most times, it's not personal, but an act of duty and responsibility they carry in their jobs;
Over the latter weeks I have presented many creditor problems that must be resolved, but by the same token, I need to be fair to present debtor problems too, because there are many.
The most effective method to do this, is to be direct so you can realize home truths and take all the relevant action that you must take.
Do not tell me you cannot pay your creditor as you have a AED 5,000 EMI for your auto loan, this when you have over AED 1,500,000 total debt, with a DBR (Debt Burden Ratio) of over 100%.
Then the most logical solution is to sell your car, rent one for ¼ or less of the EMI and distribute the balance to your creditors.
Same applies with your home rental, because downsizing is imperative, you simply cannot continue your normal lifestyle when you are facing a debt-crisis and the last thought is to be perturbed about the comments of friends or neighbours, because they do not pay your bills, neither will they be facing your creditors or legal action. You are the only one who will face this situation and resolve it however it materializes, therefore it is your sole responsibility.
Debtors seem to be immune to acquiring enough patience when facing a debt-crisis, because they want the solutions to happen tomorrow, where it is in rare cases that approvals are secured within 1 day or 1 week, as you are not the only debtor with this request, there are many, besides the creditors normal workload they must meet. Realize that the world does not revolve around you, when you are in the line, then you must wait your turn and quit demanding, because it builds a huge amount of resistance, which in turn means you will not get the solution you are seeking, because that is how it works.
"Learn to Create a HAPPY BUBBLE, and Master the Art of living there, to change your World"
Note 1: Theda Muller is a UAE-based author of two books: Embrace Financial Freedom Volume One: 10 Proven Ways To Release Debt And Emotional Fears In Today's Economy, and Volume Two: Releasing Fear And Bouncing Back From A Debt Crisis. She is also the CEO & Co-Founder of the remedial company EFFRS LLC, Dubai. She also conducts webinars and workshops on debt recovery.]
[Note 2: The views expressed are the author's own and do not reflect in any way, the views of Emirates 24|7. Readers are advised to carry out their own due diligence before taking any decision.]
Follow Emirates 24|7 on Google News.