Debtors have made mistakes, but they can be rectified…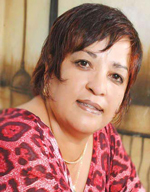 Nobody is immune to facing a debt-crisis, but creditors must stop beating the old story and instead focus on applying a remedial solution to benefit both parties.
As a creditor you own the right to protect your organizations assets so I would insist in securing additional financial instruments when negative intuition kicks in, because I believe in following your instincts.
However, when you demand ridiculous down-payments and a typical example is the complete 5months overdues when the debtor's situation reflects their inability to meet their EMI's, then it would be logical to be more reasonable.
Even if the debtor manages to secure this down-payment, then for sure it could be loans from family or friends, which would place an even heavier burden on them, so how is this an amicable solution?
Next we get to the restructured EMI's which in some instances are hardly reduced so it stands to reason if the debtor has approached you the creditor for a restructure, then in most cases their DBRs are very high, way over the limit set by the financial authorities, which in turn means they really cannot afford their current EMI's, hence their high rate of delinquency.
I have heard the justifications of restructures were not as effective as it resulted in further delinquency but my experience is that many times debtors who are highly delinquent, are offered unreasonable restructures where they sign the new agreement to eliminate the existing problem, but the fact is that they know they will not be able to afford the newly restructured EMI. The outcome is then obvious.
There must be reason, amicable agreement between both parties where believe me; if a debtor is comfortable meeting a newly restructured EMI, then they will be committed to meet such repayments.
Creditors must understand that most debtors facing a debt-crisis have not just stopped paying their EMI's for no apparent reason.
The core reason is that in the past they could cycle payments, especially credit card payments but eventually, they can't make the cycle and it catches up with them.
Then once restructured they cannot remove the payment as the credit card is converted into a loan, so this is a big problem to continue maintaining other EMI's.
Those are the facts, it's historical, where the past cannot be changed, but we need to look forward at how the best progress can be made for both parties for a win-win situation.
The realization that not every debtor is honest, sincere and committed is very real and hence due diligence is absolutely relevant because even I will not put myself on the line for any debtor just because their situation is critical.
They must have the ability to meet their EMI's and repay their debt, even by selling material goods that they tend to hold onto because this is the lesson of debt.
If they are not prepared to scale down and liquidate their assets if it is the only solution, then I will not condone them as correct and support them, not at all.
The lesson of debt recovery is fully commitment, relinquishing spending habits and liquidating whatever is necessary and also scaling down drastically, because you can't have your cake and eat it and expect others to support you when you are not committed.
Most debt-crisis can be fueled if both parties can amicably agree with a reasonable affordable outcome, without exception. I still however find much harsh attitudes from creditors based on a variation of experiences they encountered over the past two years.
However we evolve as individuals operating successful businesses, so it is inevitable that policies will be amended, rules and regulations must be altered to suit the current situation and hence compliance is held in high esteem in these situations of evaluations and reviewing of debtor's current portfolios.
But I still believe that complications and difficult situations that appear to be difficult to resolve is over-inflated by individual creditor representatives who still find the time to apply their inflated ego's because they are in a position of strength – Wrong, you work for an organization where you must protect its assets and therefore apply the best solution to recoup your debtors, and most importantly to ensure that the debtor can afford to repay their debt to your organization, not apply difficult proposals that are unrealistic as the evolution of a negative outcome could result in your job loss.
Debtors are humans like all of us, so affording them a chance in life to correct their situation, is all they ever ask!
Follow Emirates 24|7 on Google News.