Debtors, pay your dues with integrity, Creditors are not a charity…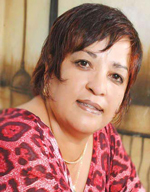 Let me be clear that my articles whether not in favour of debtors or creditors, are not acts of generalization, as it pertains to those who perpetuate the acts I highlight, simply it is an act by me to create an awareness of crucial issues that needs dire addressing, for those to whom it pertains.
Of late and I would say over the past one year, debtors have been inclined to present ridiculous settlement values versus their current outstanding and when I say ridiculous, simply, a debtor owing Dh100,000 assumes that it is their right to request a Dh20,000 settlement, then too not even in 1shot, but up to 6 or 12 EMI's (Equated Monthly Instalments), where it gets better, without interest!
As the debtor, why would you assume that a creditor would be that lenient to write off 80% of your current outstanding just because it's your demand? Most of the time the debt was recently secured, which means the creditor has not even benefitted from granting this credit. How do you assume they must protect their assets and remain in business? Much the same as your employer must ensure that business is consistently generated to ensure your job is secured, so it's time to show some respect, because they don't owe you anything, you owe them!
These creditor employees have jobs to do and many of them do them well, they treat people with due respect and from a remedial company owner perspective, we are now seeing the same disrespect metered out by debtors after we have completed the remedial tasks they so direly to save themselves. You also do not have the privilege of dumping your debt on a remedial companies desk, saturating their energy and then walking away into the sunlight expecting them to perform miracles of securing ridiculous reduced EMI's from your creditors, whilst you have a good sleep assuming we have taken your responsibility, have your back and will do whatever it takes for you to get your way, wrong!
We follow a policy which is in alignment with a stringent code of conduct and due diligence especially for those irresponsible debtors, we are not 'covering up' anything for you, because it is our job to retain our companies integrity and I can assure you it will not be at the cost of any devious agenda's, because if it is, you will be shown the door.
As the debtor you do not have the luxury to make demands that you feel is your entitlement, which is completely out of the norm, unacceptable and an insult to the creditors integrity, because you are entitled to zero. What you are expected to do is meet your commitment from the time you signed on the dotted line and quit complaining that they are levying exorbitant interest, because you should have taken the time to read the fine print, i.e. terms and conditions before you were desperate to sign for the approved credit.
I have walked the walk so I am qualified to talk the talk and I am straight, I don't put a dress on something to make a nice story just to boost your ego and agree that you are correct, that the creditors are overcharging you and levying ridiculous interest, sorry, wrong no.
In life, there is such a thing that is valued in high esteem and is called integrity and it requires self respect and respect towards others. So when someone has afforded you the credit be respectable and don't just make demands because:
1. You assume that you can;
2. You don't have a clue that you are the one who should be humble, not the creditor;
3. You have a bad attitude by totally ignoring your dire delinquency, still looking for an excuse to justify your demands;
4. You assume that the creditor is at your mercy and you have a quick fix if they ignore or refuse your demands;
5. When you assume and display and attitude that everyone else in the creditor's organization is dumb or unwilling to see your point, when you have none;
6. When you assume that life owes you, let me remind you that life owes you zero, it only dictates we pay our dues as respectable citizens, whether in our country or not and by the same token, treat those people who afforded you the credit at the time, with due respect, because then you are respecting yourself.
Let me assure you that nobody is born bad, but as humans we face bad and good in life from all sides and when we do, we must handle it with integrity to overcome whatever obstacles we face.
Not all creditors are bad and in my life I have encountered very respectable, willing, helpful, empathetic supportive creditors where the relationships culminated into sincere longstanding friendships so you can do the same if you changed your attitude. If you choose to dangle carrots then life will come back to bite you where it hurts the most.
The most dire situation I see is when a debtor has taken hundreds of thousands, if not millions, had a good life, spent the funds and now faces a debt-crisis, offering no justification of the depletion of the funds, which they simply assume creditors will ignore and then turn around and bad-mouth a creditor. That right there is in bad taste especially when you demand ridiculous discounts, because you got that information from someone else who convinced you that they succeeded. Do you simply just believe anyone? The test is do your own walk, because then you are qualified to talk the talk!
The biggest lesson of debt is self-respect, willingness, humility and rebuilding your integrity and even if you happen to get lucky with securing a reduced settlement, life will still come back to bite you, because nothing we do with bad intentions serves us, we pay, at the time when we least expect it.
As a debtor never assume that the creditor in front of you is inexperienced, is unaware of your intentions and will simply jump to your tune, because you are wrong, they are not sitting there as a 'bargain box' to wipe out their organizations assets, only to recover them where the majority of the time, in the best way possible. But debtors have mastered the art of telling bad stories about creditors to justify their delinquency and yes, there are creditors who act to the extreme, but again, I do not generalize as they are all not the same.
So it's time to take full ownership of your responsibilities and if you can secure a reasonable discount then I am happy for you, but refrain from taking your demands to the extreme, because it's not the right thing to do no matter what your situation and who you are, the story is, you took the money, so now is pay-back time, period.
Follow Emirates 24|7 on Google News.