Debtors – the key to initially overcoming emotional fear…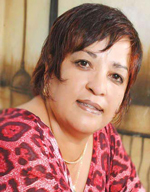 The moment you realise you are facing a debt-crisis, it is inevitable that your entire being will start getting saturated with emotional fear and you will find you have no idea how to:
1. Put an end to living in emotional fear?
2. Stop yourself from procrastinating to take action when subconsciously your debt situation is eating away at you every single day;
3. Take the creditor call and how to effectively handle the situation?
4. Respond to creditor calls?
5. Derive at an amicable solution to end your debt problems?
6. Stop the snowballing effect of your debt?
7. Stop being emotionally drained by pretending everything is fine daily;
8. Concentrate on your work and actually start being productive?
9. Stop creditor calls at your office?
10. Get to that level where you can once again afford your EMI's?
The list can continue infinitum, but it's clear that you are the only one that can move forward by taking action, seek expert advice if you feel you need it and take a firm stand to correct your situation.
You also realise that ignoring your creditors is to your detriment where many of you have ignored all this reach from creditors for your own justifications, but at the end of the day, only you can take action to rectify your situation because if not now, then later, you will have no choice but to face the wrath that awaits you and it could be very unpleasant if it has gotten out of hand and out of control.
The first change of mindset that you must apply is realise that your creditor is a normal human being like you, that they too have emotions and 9 times out of 10, will fully understand your situation and tender their assistance and support, if they can feel you are sincere and believe me people can sense that immediately.
There are off-chances that you might end up facing a very tough creditor representative, and if you get no joy to have an amicable discussion to resolve your problems, then directly ask for the manager and don't stop until you get someone's attention, and there are many who will listen to your story and try to help as best as they can.
The very first hurdle you face before you even face your creditor, is to 'get your house in order', because once you set your intentions to take ownership and responsibility then 100% you have no clue of the true value of your current outstanding debt because you have not opened your statements for months and/or the period you realized you were going into delinquency.
Debtors who know they are facing a debt-crisis become masters in blocking that realism of facing a debt-crisis because they eventually live past the situation. So then you must bring yourself back to reality, look at the total value of your debt, the delinquent and/or legal status and record them on a schedule as you will need this when you face your creditor.
Familiarize yourself with every aspect of your financial situation, calculate your monthly income and expenditure and then you can see the points you need to discuss with your creditor to enable you to meet your new EMI's (Equated Monthly Instalments).
The moment you realise that you compiled this schedule yourself and that you actually know your true debt problem, then you acquire a boost of confidence just because you know, because you are not running away from reality, because you have taken ownership and responsibility, you feel an inner power that will allow you to take the right action. This is a trait in all humans; you just need to find that spark that will ignite your immediate action.
Without exception, negative situations you face in your life should be embraced as lessons, not failures, because when you transform a negative thought or situation into positive, then it is easier to manage and follow through to achieve your desired goals and objectives.
Remember, it will require patience and perseverance as your debt was not accumulated in 1 day, 1 week or 1 month, so the correct and most effective solution will take time, where you need to give it that time to go through the process and not push, because when you force anything, then the outcome will be negative.
I find many debtors with huge amounts of debt want a solution yesterday, they forget the journey it took to derive at their current debt situation, so when you logically, patiently follow the process, you will arrive at your final destination in its time, not in yours.
Follow Emirates 24|7 on Google News.