DEWA breaks ground of Mai Dubai expansion project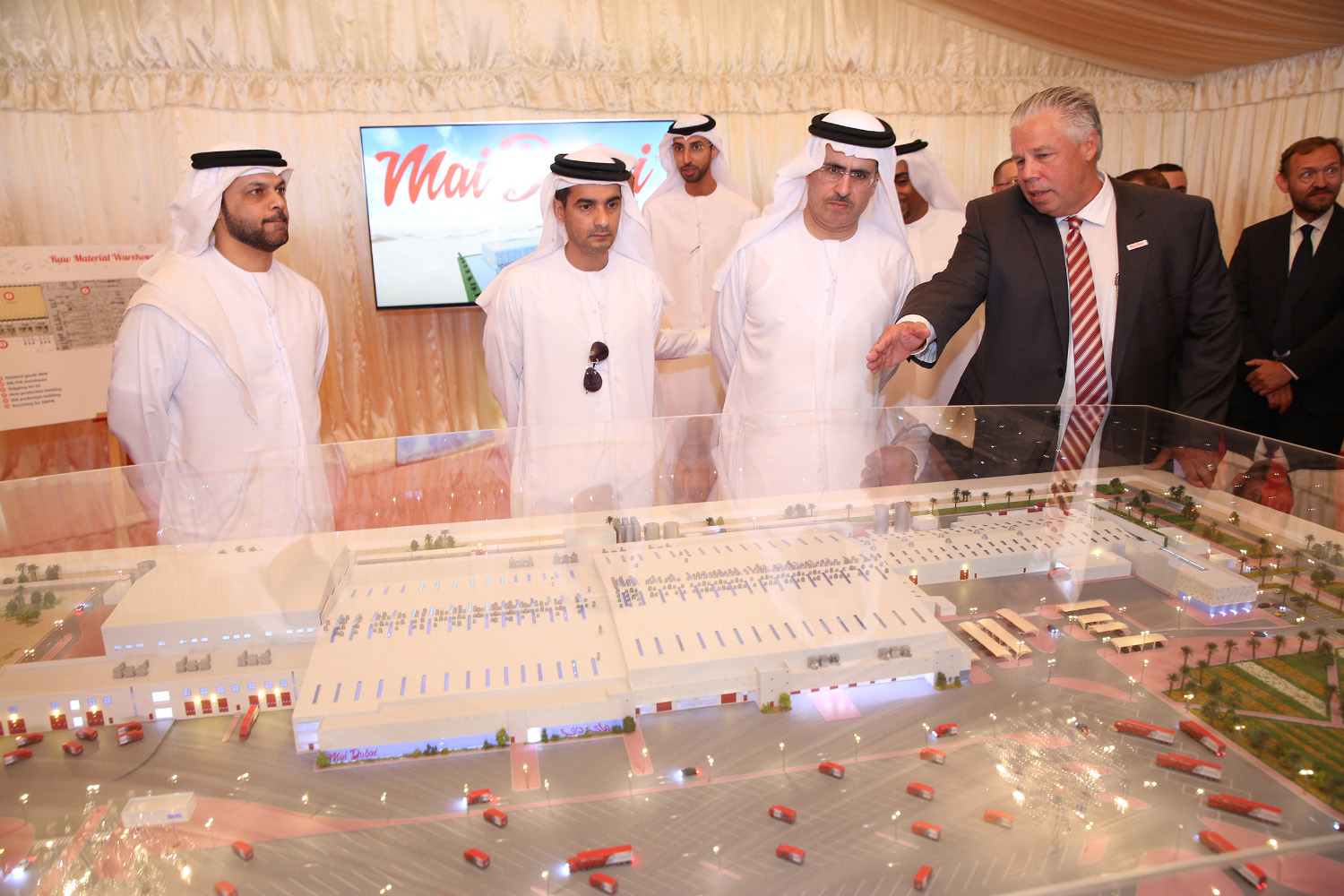 Saeed Mohammed Al Tayer, Managing Director and CEO of Dubai Electricity and Water Authority, DEWA, has led the ground-breaking of Mai Dubai's new expansion project in Yalayis off Al Qudra Road in Dubai.
The project is the first of its kind for the bottled water industry in the region and includes two phases that will be completed by mid-2018. It more than doubles the current production capacity of Mai Dubai and improves and increases efficiencies through the operations of fully-automated warehouses for finished goods and raw material. The project will also include a 1-km-long monorail to transport goods, one of the longest-ever built in the region and the industry.
"The launch of the Mai Dubai bottled drinking-water company and factory supports the directives of Vice President, Prime Minister and Ruler of Dubai, His Highness Sheikh Mohammed bin Rashid Al Maktoum, to provide potable water according to the highest international standards and make Dubai the happiest city on earth for residents and visitors," said Al Tayer.
"After three years since the launch of Mai Dubai, it has become a very popular brand and one of the leading bottled drinking water companies in the UAE, in record time. This ground-breaking represents another significant milestone in Mai Dubai's journey, which will promote our success and help us attain our ambitions. The project will allow Mai Dubai to raise the level of competition in the bottled water industry, locally and globally, by implementing best practices and the latest technologies in this field," added Al Tayer.
"Our team is excited about our new facility. We will acquire new equipment for the factory, as we believe this will be a key to our ongoing competitiveness and pursuit of innovative solutions," said Jay Andres, CEO of Mai Dubai.
Follow Emirates 24|7 on Google News.