DEWA gets CERs accreditation for L Station TESTIAC project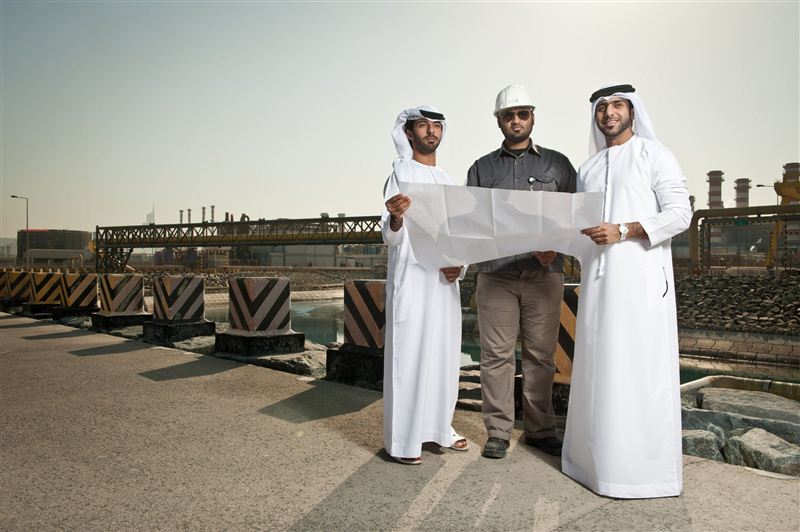 Dubai Electricity and Water Authority's (DEWA's) L Station's installation of the pioneering Thermal Energy Storage and Turbine Inlet Air Cooling (TESTIAC) system has been issued its first Certified Emissions Reductions (CERs) credit from the United Nations Framework Convention on Climate Change.
Dubai Carbon Centre of Excellence (Dubai Carbon) presented the accreditation after the project significantly-exceeded its initial targets, preventing 55,373 tonnes of carbon emissions in 2013 and 39,824 tonnes in 2014. This new achievement reflects DEWA's commitment to fulfil the directives of the wise leadership to reduce carbon emissions and streamline the UAE's transformation into a green economy.
"In adherence with the Dubai Clean Energy Strategy 2050, which was launched by His Highness Sheikh Mohammed bin Rashid Al Maktoum, Vice President and Prime Minister of the UAE and Ruler of Dubai, we aim to transform Dubai into the city with the lowest carbon footprint, as an global hub for clean energy and green economy, so that clean energy will contribute to 75% of the energy mix by 2050. This new achievement reflects our interest in working alongside national and international organisations, to establish a clear framework to reduce carbon emissions, by launching projects and strategies to rationalise consumption, and encourage the further adoption of clean and renewable energy sources," said HE Saeed Mohammed Al Tayer, MD & CEO of DEWA.
"The project is the first of its kind in the region, and adheres to the clean development mechanism of the United Nations Framework Convention on Climate Change. It reflects our efforts to mitigate climate change by adopting the highest standards and best practices in environmental conservation. The project also reflects national efforts to ensure a healthy, safe, and clean environment for generations to come. This supports the UAE Vision 2021 to make the UAE one of the best counties in the world, and the Dubai Plan 2021, to transform Dubai into a smart and sustainable city with a clean, healthy, and sustainable environment," added Al Tayer.
"DEWA adopts environmentally-friendly practices in all its operations to reduce the carbon footprint of Dubai and the UAE, and ensure a brighter and more sustainable future for generations to come. DEWA's L Station is the first TESTIAC system of its kind in the region. It helps reduce the consumption of fossil fuels when generating electricity, leading to a reduction of greenhouse gas emissions," concluded Al Tayer.
"DEWA's L Station is a unique project, and this new achievement reflects the level of commitment by DEWA and Dubai Carbon, to cooperate and reduce carbon emissions, while rationalising the consumption of traditional energy resources," said Waleed Salman, Chairman of Dubai Carbon.
Follow Emirates 24|7 on Google News.