DEWA strengthens ties with US Department of Energy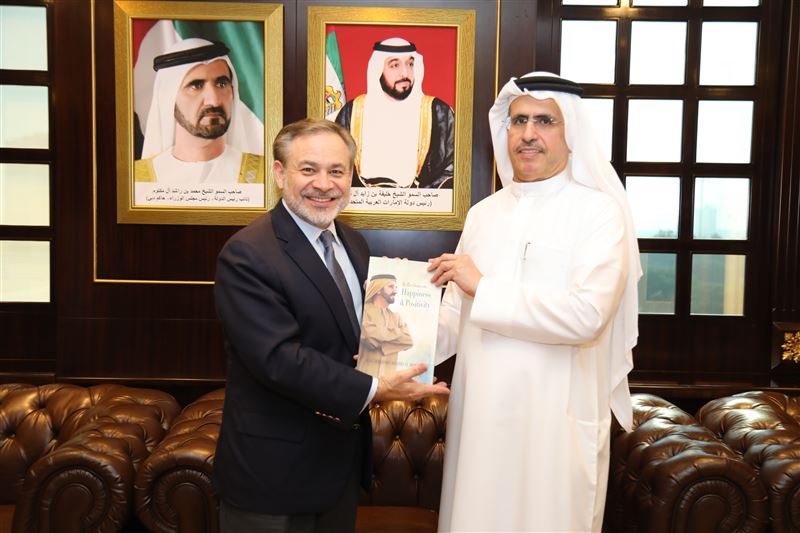 Saeed Mohammed Al Tayer, Managing Director and CEO of Dubai Electricity and Water Authority, DEWA, has met with a high-level delegation from the US Department of Energy.
The delegation was headed by Dan Brouillette, Deputy Secretary of Energy, and included Paul R. Malik, US Consul-General in Dubai, and Glen Sweetnam, Director for the Office of African and Middle Eastern Affairs in the Office of International Affairs at the US Department of Energy, and several advisors from the Deputy Secretary's Office, and staff from the US Consulate in Dubai.
Waleed Salman, Executive Vice President of Business Development and Excellence, Dr. Yousef Al Akraf, Executive Vice President of Business Support and Human Resources, and Marwan Bin Haider, Executive Vice President of Innovation and the Future from DEWA also attended.
Al Tayer welcomed the delegation, and stressed that these meetings are part of DEWA's desire to share best international experiences and expertise, and enhance cooperation with US government agencies and the private sector in energy.
He presented DEWA's plans and projects, which translate the vision of His Highness Sheikh Mohammed bin Rashid Al Maktoum, Vice President, Prime Minister and Ruler of Dubai, and support the objectives of the UAE Centennial 2071 to secure a happy future and a better life for future generations, and raise the UAE's status as the best country in the world, as well as the Dubai Plan 2021 to provide the best government services.
DEWA's initiatives and projects aim to strengthen its competitive position globally, especially in renewable and clean energy, sustainability, and green economy.
Al Tayer noted that DEWA has a comprehensive strategy for the energy sector, which it translated into practical strategies. It works to secure energy supplies by diversifying the energy mix to 75 percent of Dubai's total clean energy production by 2050. To achieve this, DEWA launched green initiatives and programmes, notably the Mohammed bin Rashid Al Maktoum Solar Park, the largest single-site solar park in the world, with a planned capacity of 5,000MW by 2030.
The delegation expressed interest in participating in DEWA's projects, especially on clean energy, exchanging expertise, information, and techniques, and contributing to the sustainable growth of Dubai.
Follow Emirates 24|7 on Google News.